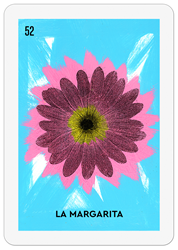 New York, NY (PRWEB) October 09, 2015
Partida Tequila (http://www.partidatequila.com) announced today a collaboration with Miami-based artist Alejandro Vigilante (http://www.alejandrovigilante.com) on a collection of artwork that showcases Mexico's culture and tradition. The new work, entitled Partida Lotería after Lotería, the traditional Mexican card game passed down through generations, plays off of the iconic images and riddles of the centuries-old game of chance.
With his signature playful Pop Art-style, Alejandro Vigilante reinvents the 54 card Lotería game with bursts of bright colors. Applying his unique transfer image process, he recreates each card into captivating imagery inspired by the iconic cards. The artwork incorporates elements from Mexican nature, the Mexican Revolution, classic Mexican cocktails, and other icons that have impacted art and style around the world. A respected and well-known artist who has developed murals, designed sets for film, and created art for private art collectors, Alejandro is passionate about and inspired by the liveliness and energy of Mexico.
"The Lotería game is similar to my painting, with its use of very strong icons," said Alejandro Vigilante. "Each card has its own feeling, its own power, its own message. Color is also a huge part of the work I do. Color is life. To be associated with Partida is an honor for me, it's a perfect soulmate."
"We're very excited to bring the life and colors of Mexico to the U.S. with Partida Lotería," said Gary Shansby, CEO of Partida Tequila. "Partida's philosophy has always been to promote the energy, authenticity and flavors of Mexico, and with Alejandro's beautiful artwork we are able to showcase the richness of Mexico to people who love Tequila. Partida Lotería is focused on handcrafted art that directly correlates to the artisanal production process behind each bottle of Partida Tequila, from the agave fields and the double distillation to the aging in our cellars."
Alejandro Vigilante's artwork will first be featured in multiple poster placements in New York's Broadway/Lafayette subway station from October 5 – October 31. It will also appear across various media platforms, including signage at street level, print, digital, Partida's website and other media, reinforcing Partida Tequila as an ultra-premium Mexican brand. In addition to New York, similar images will be extended to numerous street level outdoor posters in downtown Los Angeles, Hollywood, and Venice, CA. Partida Tequila plans to extend visual positioning to Northern California, Florida, and other major states in 2016.
The new Partida Lotería collaboration marks a new step for Partida since the brand's inception. Alejandro's artwork expresses the passion, heritage, and pride of Enrique Partida, a well-respected blue agave farmer who recently passed away but continues to inspire the eponymous brand.
About Partida Tequila
Partida Tequila (http://www.partidatequila.com) is an authentic, all-natural, ultra-premium Tequila, made from 100% blue agave in the Tequila Valley, the heart of Mexico's historic Tequila region. From cultivation and harvest to cooking, distillation and aging, Partida Tequila maintains exceptional standards of quality and consistency. F. Paul Pacult, the leading spirits authority in America, recently rated Partida Reposado as the best Tequila in the world, and one of the top five spirits in the world. Noted spirits expert Robert Plotkin calls Partida "sublime" and "one of the finest tequilas ever made." Tequila Partida produces four distinctive Tequilas: Blanco (not aged), Reposado (aged six months), Añejo (aged 18 months) and Elegante (aged 36 — 40 months). Partida is distributed in Mexico and nationally in the US.