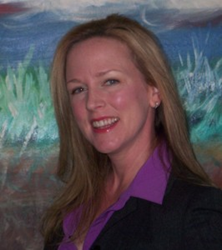 Katy, TX (PRWEB) October 05, 2015
Amy L. Luedemann-Lazar, DDS, MSD, is celebrating Dental Hygiene Month in October by treating her young patients to the latest advances in laser dentistry in Katy, TX. Parents seeking a pediatric dentist to perform procedures, without causing pain or trauma often associated with the dental chair, will appreciate the many benefits of the treatments available with the BIOLASE WaterLase iPlus™ laser.
The needles and drills typically used by a pediatric dentist during routine procedures may cause children to develop a lifelong fear of dental appointments. By adopting laser dentistry in Katy, TX, Dr. Luedemann-Lazar has eliminated the necessity for many of the invasive techniques required to treat childhood dental issues. The technology delivers special wavelengths of light utilized for a variety of targets. Because the focus is precise and accurate, no healthy tissue is damaged, and often the procedures are so gentle, no anesthetic is necessary. The length of time necessary for treatment is also decreased significantly.
Utilizing the laser, Dr. Luedemann-Lazar is able to treat problems such as tongue-tie or lip-tie with light pulses that zap the soft tissue, eliminating the need for cutting and stitching. During recovery time, mild soreness does not hinder children from eating and functioning normally. When treating a cavity with laser dentistry in Katy, TX, she removes decay without the heat, vibration, and pressure caused by a dental drill. This preserves more of the natural tooth structure, as well as provides a more comfortable experience for the child.
Dental Hygiene Month is the ideal opportunity, for parents seeking a pediatric dentist, to learn more about how lasers can create a more pleasant dental experience. Information about the technology and its benefits are available on Dr. Luedemann-Lazar's website.
About the Doctor:
Kidstown Dental is a pediatric practice offering compassionate care for patients in Katy, TX. Dr. Amy L. Luedemann-Lazar has been providing dental care since 1990. She graduated with honors in her undergraduate studies of Nutrition and Psychology, and obtained her Doctor of Dental Surgery degree in 2005 from the University of Texas Dental Branch – Houston. She then traveled to Seattle, Washington where she received her Pediatric Specialty Training and a Masters' degree from the University of Washington. Dr. Luedemann-Lazar is a diplomate of the American Board of Pediatric Dentistry and participates professionally with many organizations promoting oral health in children. To learn more about Kidstown Dental please visit their website at http://www.kidstowndentist.com or call (281) 542-4521.