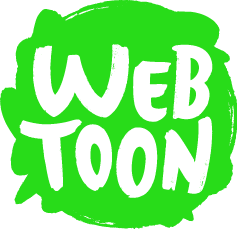 LOS ANGELES (PRWEB) October 19, 2015
LINE Webtoon, the popular digital comic publisher pioneering the distribution and consumption of comics worldwide today announced that Heroine Chic – the first-ever mash-up of superheroes and the fashion industry – is available now for readers on LINE Webtoon. Heroine Chic is the brainchild of renowned writer David Tischman (Batman, Angel, Teen Wolf) with artwork by breakout illustrator, Audrey Mok.
Set in a New York City full of superheroes, Heroine Chic is inspired by real-world fashion icons and designers. The story's main character, 23 year-old Zoe Porter, just graduated from Parsons and dreams of launching her own line at Fashion Week. Until then, she's working as stylist/assistant to Dyna Cuff, the biggest designer of superhero costumes in New York. Dyna is a cutting edge fashion genius but a difficult boss, and her super-powered clients are vain and insecure.
"Zoe has no super powers, she is not a superhero -- but she will become the hero of her own life, and she's going to do it with style," Tischman said, adding that he was first inspired by Mary Quant and London fashion in the early '60s."This 'Devil Wears Prada' meets 'The Incredibles' world is such a powerful visual, and I'm so excited to launch Heroine Chic with LINE Webtoon."
"The LINE Webtoon audience is one of the most diverse in the world. Not only will fans of superheroes and fashion find something in Heroine Chic, our millennial audience will identify with Zoe Porter and the challenges she faces as a young woman in New York City." said JunKoo Kim, Founder and Head of LINE Webtoon.
Already a huge success for more than 10 years in Korea, LINE Webtoon launched in the U.S. in 2014, and is rapidly expanding with the onboarding of new artists, partners, expansion of ways to interact with the content, and much more. On the heels of LINE Webtoon's announcement earlier this summer that beauty entrepreneur Michelle Phan will also be launching a comic on the platform, Heroine Chic further appeals to the increasingly large audience of female comic readers on LINE Webtoon.
Fans can begin reading the first chapter of Heroine Chic here, and other LINE Webtoon comics by visiting http://www.webtoons.com. To download the official LINE Webtoon app, visit the Apple App Store and Google Play.
About LINE Webtoon:
LINE Webtoon is a popular digital comic service available on smartphones, tablets and web browsers, launched by NAVER, Korea's top search portal. Pioneering distribution and consumption of digital comics worldwide, LINE Webtoon is taking the comic experience to the next level by providing readers with daily curated content from around the globe, and giving creators an intuitive platform designed to help them easily publish and publicize their own original content.
http://www.webtoons.com
ABOUT NAVER:
NAVER Corporation is Korea's premier Internet company operating the nation's top search portal 'NAVER.' NAVER was launched in June 1999 and has since stood at the forefront of the growth of Korea's search service. NAVER has introduced many innovative search services over the years, such as 'Comprehensive Search,' 'Knowledge iN,' and 'Real-time Rising Keyword.' In addition, since releasing the 'NAVER' application, NAVER has launched applications for a wide variety of services. NAVER offers innovative mobile services for the global market, including the mobile messenger LINE through LINE Corporation, NAVER's subsidiary. NAVER launched the Webtoon service in June 2004 in Korea and has pioneered distribution and consumption of webtoons, also known as digital comics. The service receives more than 6 million hits per day from unique visitors and has accumulated more than 30 billion chapters of comics read. NAVER launched the LINE Webtoon service worldwide on July 2, 2014.
http://www.navercorp.com/en
Contact:
DKC Public Relations
Nikki Liberatore/Brian Reinert
212.685.4300
Nikki_Liberatore(at)dkcnews(dot)com / Brian_Reinert(at)dkcnews(dot)com