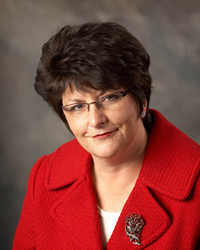 Allsup joins the American Case Management Association in celebrating National Case Management Week – Oct. 11-17, 2015.
Belleville, Illinois (PRWEB) October 06, 2015
Patients receive vital individualized support from thousands of case managers working in hospitals and healthcare systems nationwide, according to the American Case Management Association (ACMA). The ACMA and Allsup are recognizing healthcare case managers during National Case Management Week, Oct. 11-17, 2015. Allsup is a nationwide provider of Social Security Disability Insurance (SSDI) representation, veterans disability appeal, exchange plan and Medicare services.
The ACMA's 2015 theme is "Case Management: A Patient's Partner in Healthcare," which focuses on the role of case managers to facilitate patients' experiences through the healthcare delivery system, and to help patients better access medical treatment and maintain optimal healthcare.
National Case Management Week provides healthcare organizations, professionals and local communities across the U.S. with the opportunity to honor the leadership, compassion and collaborative care that hospital case managers provide to their patients and employers.
"Hospital case managers deliver dedicated assistance to their patients, their care teams and their organizations day in, day out, and National Case Management Week is a special season to celebrate their contributions," said Karen Hercules-Doerr, director of Community-Based Representatives at Allsup.
Allsup provides resources, training, materials and more for case managers helping their patients with complicated government programs such as SSDI, veterans disability benefits and healthcare insurance, including Medicare. Visit AllsupCares.com for more information and materials.
ACMA also is preparing for its 2015 ACMA Leadership Conference on Monday and Tuesday, Nov. 16-17, in Anaheim, California. Registration is open for the annual event that incorporates insights form hospital and health system case management leaders on tools, successful models, community partnerships and other resources. Visit http://www.acmaweb.org/leadership for details.
For more information about Allsup and its services for case managers and healthcare professionals, including in-service training, call (888) 786-2190 or visit https://www.AllsupCares.com.
Contact:
Tyler Neese, tneese(at)acmaweb(dot)org, (501) 907-2262
Karen Hercules-Doerr, k.hercules-doerr(at)allsupinc(dot)com, (314) 707-8798