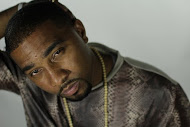 Orlando, FL (PRWEB) October 06, 2015
Today Coast 2 Coast Mixtapes announce the release of "I Ain't Hear Ya", the latest music video by Orlando-based artist Block Money. The video can currently be viewed in its entirety at the Coast 2 Coast Mixtapes website.
Block Money is currently seeking press opportunities, interviews, features, and more. He can be reached through his official website.
About Block Money: Demitrius Bradley a.k.a. "Block" was born in Springfield, Ohio on January 24,1987. His parents are Lisa E. Pilgrim and Duncan Bradley. "Block" lived in many cities, attended many schools and made a lot of friends. Unfortunately, he was in and out of schools so quickly, he never got a chance to grow genuine friendships with his peers. As his experience with life in a big city began to grow, his focus drifted away from school and to the streets. There he began to make an image for himself. It worked but not the image he wanted. He became more popular with police than Hip-Hop fans.
A Smooth Criminal at a very young age, the money came easy, but so did the law. At the early age of 14, the drugs and violence became a way of life, until he hit a wall. Block spent time in a juvenile correction facility and was expelled from the Ohio school system. After his release, he went to live with his grandparents, Marion and Grady. It was here he found his foundation to excel. His grandmother homeschooled him for a year and he completed his GED at the age of 15. Block began writing poetry and songs at the young age of 9. The Smooth Criminal wanted a career in the music industry and joined his uncle's company, Smokescreen Records. There he and his uncle worked on several collaborations and he began to tour, through Ohio, Pennsylvania, Tennessee and Virginia.
At the age of 17 he enrolled in Central State University. During his entire college experience, "Block" worked diligently on his dream to be an artist while receiving a Bachelor's of Science degree in Industrial Engineering with a minor in Business but his heart was in the music.
In 2007, he created the group Hoodfellaz and opened for Ralph Martinez, Extreme and Bone Thugs-N-Harmony. After Graduating from Central State University, Block relocated to Central Florida and attended Full Sail University where he graduated with a Masters in Entertainment and Business.
Block's lifelong dream to be an entertainer is materializing quickly; at the age of 26, as an only child with two daughters of his own, his prayers and talent has given him purpose and focus to pursue his dreams and passion. Block, formed Block Music Group, BMG Publishing and BMG Record Label in 2010. His motto is, "Nothing can stop you from being the best of you except you." With the blessings of devoted grandparents and family, he learned the value of character and grace sharing his music with the world. It's evident he is a hardworking, spiritual man obtaining his dreams. The official first single "Tonight" features his closest friend, Derrick Williams, better known as "Dub" and was released February 29th 2012. His next single, "Zoom", was released to the public in May of 2013. It was followed up by Block's most recent mixtape, "Str8 Off The Block", which was dropped on Datpiff and other mixtape site's February 26th of 2014.
Block Money will release his first EP, "No Matter What", on Christmas Day 2015 to kick off his 2016 campaign. The title track, "No Matter What", was produced by and features up-and-coming producer, Jacee Logan. This EP is his first release from his label Block Music Group and will feature 2 Grammy Nominated Producers. It will give his fans a taste of his true life experiences from the O to the O with hits like, "I Ain't Hear Ya', and "Doin' Me", produced by Justen J. Rob Robinson, and "Too Much Business", produced by Duane Da Rock. This EP will also include first time producers, CT Thomas who created the incredible sound for the hit single "Hoodfellaz", featuring Mykal Jamar, SuperStar and Mutha Fukin Man and produced by Nick Palmer and Sammy Rodriquez who created "Look Eazy". All the songs were mixed by Will Snyder from RealFeel Recording Studios and mastered by Masterlab Producers Trace Thomas, formerly of Sony Apple Music, and Sara Lee Lucas, co-founder of Marilyn Manson. For more info on Block Money visit his official Facebook fan page.
About Coast 2 Coast Mixtapes:
Coast 2 Coast Mixtapes are the most widely distributed mixtapes in the world, with over 100 million downloads/plays generated by over 300 volumes officially hosted by major artists. Coast 2 Coast has a solid reach in the new music industry with a digital magazine, DJ coalition, industry tips blog, yearly convention, and more. Coast 2 Coast Mixtapes represents a unique opportunity for artists of all urban genres, from major to indie. For more information, visit http://www.coast2coastmixtapes.com.