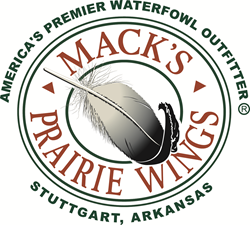 Delray Beach, FL—
October 5, 2015 (PRWEB) October 06, 2015 -- Bizrate® Insights, a Connexity company and one of the largest sources of consumer-generated reviews of online retailers in the United States, recently announced that Stuttgart, Arkansas Hunting Outfitter, Mack's Prairie Wings, was a winner in its 16th annual Bizrate Circle of Excellence Award. The Award recognizes retailers that received outstanding online customer satisfaction scores throughout a one-year period, as rated by millions of verified online buyers.
The 2015 Bizrate Circle of Excellence Award was earned by only 187 online retailers, representing the top 4.6% of retailers in North America utilizing the Bizrate survey.
"Looking across the last 16 years of the Bizrate Circle of Excellence Award, we are finding that online retailers are trending toward higher and higher levels of customer satisfaction each year," said Bill Glass, CEO of Connexity, Inc., parent company to both Bizrate and Bizrate Insights. "We are proud to be in the position to honor these retailers that go above and beyond when considering the customer experience. Bizrate Circle of Excellence Award winners understand that dedication to good customer service every day and with every transaction translates to more customers, more loyal customers, and ultimately, increased sales."
The Bizrate Circle of Excellence Award highlights retailers' biggest successes and pain points in equal measure. In 2015, five of the seven Bizrate Circle of Excellence average scores increased over 2014, one remained unchanged year over year, and one, Customer Support, has decreased since 2014," said Hayley A. Silver, Vice President of Bizrate Insights. "Customer Support, which is highly influential over customer loyalty, continues to be the most difficult attribute on which to delight customers."
"Mack's Prairie Wings values the voice of the customer and has been working with Bizrate Insights for more than 10 years," said Kimberly Paradise, Marketing Director for Ability Commerce. "We are proud to support our client, Mack's Prairie Wings, in their goals as a customer service focused retailer that represent the achievement of earning a Bizrate Circle of Excellence Award."
About Ability Commerce
Ability Commerce is a leading provider of enterprise resource planning (ERP) direct commerce retail platforms that help growing retail businesses increase revenue, reduce overhead and engage with their customers. The company recently named to the Internet Retailer's 2016 Leading Vendors to the Top 1000 is among the 191 solution providers serving America's top 1,000 e-retailers across 30 categories of technologies and services. Its comprehensive software solutions, which enable companies to acquire, convert and retain customers more efficiently, include Ability CCS (ERP solution that includes POS & Order MGMT) and the SmartSite ecommerce platform. Also, as a Microsoft Gold Partner, Ability Commerce offers the Microsoft Dynamics GP solution. Ability also provides Professional Services including services for the Ecometry and Blue Martini software platforms. For more information about Ability Commerce, visit http://www.abilitycommerce.com.
About Bizrate® Insights
With over 27 million surveys collected annually from over 5,000 retailers worldwide, Bizrate Insights is the largest source of verified customer-generated seller ratings and reviews, helping both retailers and consumers make informed decisions. Bizrate Insights' core solutions cover online and mobile visitors, online and mobile buyers, as well as retail store buyers. These core solutions are free, allowing retailers of all sizes to build best-in-class customer experiences, gain competitive intelligence, and attract more qualified traffic from top search engines.
About Connexity, Inc.
Connexity leverages its 17 years' experience with its top eCommerce destinations to help retailers and marketers sell more online. Using its retail network, proprietary technology, and advanced audience modeling, Connexity help brands find and target the right audiences on any device with programmatic media. The company also helps performance marketers get more customers with syndicated product listings on its shopping-centric publisher network, and with search marketing services that includes hands-on management of SEM, PLAs, SEO and retargeting. And with Bizrate Insights, the company helps retailers keep their customers by supplying direct consumer feedback so they can improve their customer relationships and online store experience. Connexity, Inc., formerly Shopzilla, Inc., is headquartered in Los Angeles and operates in the United States, the United Kingdom, France, Germany, and Italy. It is owned by Symphony Technology Group (STG).