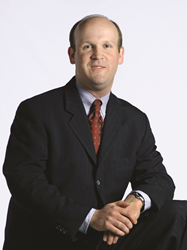 By teaming with Lynn and GSA Schedules Inc., we are giving our members a leg up in leveraging the Multiple Award Schedules Program.
Silver Spring, MD (PRWEB) October 06, 2015
The Security Industry Association (SIA) has partnered with industry-leading SIA Member GSA Schedules Inc. to provide an exclusive new member benefit for companies looking to expand business through government contracting.
Recognized as a true innovator and GSA expert, Lynn de Seve, president of GSA Schedules Inc. has built a solid reputation for delivering results to companies wanting to do business in the government space. For over 30 years, Ms. de Seve and her staff have helped companies navigate the often-times muddy waters of government contracting, which is why over the years their clients have recommended GSA Schedules Inc. to industry colleagues.
"By teaming with Lynn and GSA Schedules Inc., we are giving our members a leg up in leveraging the Multiple Award Schedules Program," said SIA CEO Don Erickson. "It's just one more way how belonging to SIA creates value for our members. We offer programs to save businesses precious time and resources, which is why a majority of our members feel SIA Membership gives them a competitive advantage."
"We are a problem-solver for many companies, and we are uniquely qualified to help with contracting support, based on extensive experience in the industry. We are excited to now partner with the Security Industry Association in providing this new member benefit," said Ms. de Seve.
Through this new partnership, GSA Schedules, Inc. will offer:

Initial GSA feasibility consultation at no charge
Market Survey of GSA competition at no charge
SIA Member discount for hourly consulting services
Referral discounts
Other GSA contracting support services are available from GSA Schedules Inc. as well, including:

GSA and state contract preparation and submission
GSA and state contract maintenance and all modifications
Webinar freshman orientation and best practices/compliance training
Ongoing phone support
GSA Advantage uploads
Audit preparation support
Daily review of GSA eBuy and FedBizOpps
Face-to-face or virtual GSA contractor assessment visits (Formerly CAV)
Face-to-face training at client site
For more information, contact Alain Taylor at 301-804-4711 or ataylor(at)securityindustry(dot)org or Marc Benson at 301-804-4710 or mbenson(at)securityindustry(dot)org.
About the Security Industry Association
The Security Industry Association (SIA) (http://www.securityindustry.org) is the leading trade association for electronic and physical security solution providers, with more than 600 innovative member companies representing more than 350,000 security leaders and experts who shape the future of the security industry. SIA protects and advances its members' interests by advocating pro-industry policies and legislation at the federal and state levels; creating open industry standards that enable integration; advancing industry professionalism through education and training; opening global market opportunities; and collaboration with other like-minded organizations. As a proud sponsor of ISC Events expos and conferences, and owner of the Securing New Ground® conference, SIA ensures its members have access to top-level buyers and influencers, as well as unparalleled learning and network opportunities.