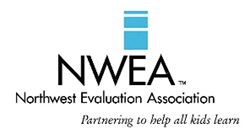 Portland, OR (PRWEB) October 06, 2015
Northwest Evaluation Association (NWEA)'s Board of Directors has added two new Directors with experience in education and not-for-profit management dedicated to helping the not-for-profit organization fulfill its mission of partnering to help all kids learn.
Dr. Kenneth Wong, Chair of the Education Department at Brown University, has been named to the position of board chair. Newly elected to NWEA's board of directors are Deborah Delisle, Executive Director of The Association for Supervision and Curriculum Development (ASCD) and former U.S. Assistant Secretary for Elementary and Secondary Education; and Patricia Smith, Unitus Community Credit Union President & CEO. All of NWEA's board members serve the not-for-profit organization and its mission on a volunteer basis.
Dr. Wong, a respected leader in education research and policy, has served on the NWEA board since 2010. Dr. Wong succeeds Brenda Tanner as board chair. NWEA thanks Ms. Tanner, an experienced, highly respected, and very successful school superintendent, for her tireless efforts as board chair for the past six years.
Dr. Wong brings to his board leadership an extensive background in the politics of education, federalism, policy innovation, outcome-based accountability, and governance redesign. His research has received support from the National Science Foundation, the U.S. Department of Education, the Social Science Research Council, the Spencer Foundation, the Joyce Foundation, the Broad Foundation, the British Council, Japan Society for the Promotion of Science, and the Rockefeller Foundation. He has advised the U.S. Congress, the U.S. Secretaries of Education and Interior, state legislatures, governors, mayors, and the leadership in several large urban school systems on how to redesign the accountability framework.
In addition to her work with ASCD and previously with the U.S. Department of Education, Deborah Delisle brings over 30 years' experience as a teacher, gifted education specialist, curriculum director, elementary school principal, district associate superintendent and superintendent. "I am delighted to be joining NWEA's board of directors," said Ms. Delisle, "and I look forward to working with and contributing to this exceptional team."
Patricia Smith serves as the President & CEO of Unitus Community Credit Union, an Oregon-based credit union that has doubled its size in assets to approximately $1 billion under Pat's leadership. Pat recently finished service as chairperson of the Filene Research Institute (Madison, WI), the international research and innovation organization sponsored by the credit union movement. She serves as chairperson of the Oregon Business Association, the first leader of a not-for-profit organization ever to hold that post. As a past board member of the Doernbecher Children's Hospital Foundation, she serves on the Doernbecher CU Advisory Committee and also serves on the Northwest Credit Union Association's Governmental Affairs Committee. "It's a privilege to serve a not-for-profit right here in Portland that's dedicated to improving outcomes for students across the country and around the world," said Ms. Smith.
"NWEA is honored to have leadership from such distinguished and influential individuals," said Matt Chapman, President & CEO of NWEA. "We believe their extensive expertise will help us achieve our vision of transforming education, and enable us to find new ways to fulfill our mission of partnering to help all kids learn."
A full list of NWEA board members is available online.
About Northwest Evaluation Association
Founded by educators nearly 40 years ago, Northwest Evaluation Association™ (NWEA™) is a global not-for-profit educational services organization known for our suite of assessments, including our flagship interim assessment, Measures of Academic Progress® (MAP®), and Skills Navigator®, a skills mastery and progress monitoring tool. More than 7,600 partners in U.S. schools, school districts, education agencies, and international schools trust us to offer pre-kindergarten through grade 12 assessments that accurately measure student growth and mastery, professional development that fosters educators' ability to accelerate student learning, and research that supports assessment validity and data interpretation. To better inform instruction and maximize every learner's academic growth, educators currently use NWEA assessments with nearly eight million students. Learn more at nwea.org.