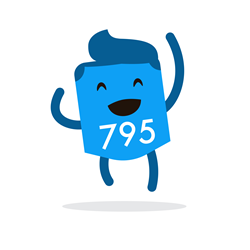 Washington, DC (PRWEB) October 06, 2015
Consumable Science®, a science and technology company that connects world-class science to consumer health, announced the release of its commercial platform. The platform features the second version of its core product, MyBodyScore (MBS), the first universal health Score for consumers based on clinical biomarker values driven primarily by health behaviors.
The algorithms powering MyBodyScore are developed in conjunction with researchers from the Johns Hopkins University, using peer reviewed medical journals and data from tens of thousands of people from across the United States collected over 20 years.
For employees, the solution helps them better understand the results of a health screening by summarizing the employee's screening results into a single, scientifically based Health Score. That Score reflects the employee's risk of future adverse health events, which is unique to an individual based on their age and gender. The Score provides a more holistic view of an employee's health, compared to just focusing on each individual biomarker result. The MyBodyScore platform provides employees with a rich set of personalized, proprietary content to learn more about the biomarkers and ways to maintain or improve their health.
For employers, MyBodyScore allows them to benchmark the health of their population over time and to both target their wellness spending and evaluate the effectiveness of their wellness programs.
"We were looking to implement a long-term strategy for encouraging a healthy culture that promotes accountability and individual pathways to health," explained Mike Dilts, CEO of Shiel Sexton, a construction management firm based in Indianapolis and one of a select group of organizations to pilot MyBodyScore.
Dilts continued, "MyBodyScore has been a great success within Shiel Sexton. Our employees receive actionable results while the management team gained access to company-wide analytics that enable us to measure our transformation over time. Understanding that MyBodyScore will be an ongoing health tool we provide, employees are motivated to improve their Scores. I'm giving my employees a tool that is essentially a health score for life. Most employees welcome the solution; some are actually thanking me. It's a wellness solution that I would have designed myself."
Tim Davenport, CEO of Consumable Science, further commented, "We are discovering that employers of all sizes find value in the simplicity of the MyBodyScore solution. Our initial pilots had a minimum of 70% participation in each company, without an incentive attached. Employers are telling us that if they adopt one new wellness program next year, MyBodyScore makes the most sense."
About Consumable Science
Consumable Science™ (CS) has created the first of its kind universal health score for consumers with researchers from the Johns Hopkins University. Its flagship product, MyBodyScore™, brings simplicity to healthcare by enabling consumers to understand and track their health risk over their lifetime with a health score, similar to a credit score. Employers, wellness companies, health and life insurance companies, exchanges, etc., can leverage CS' technology platform and patent-pending Health Score Bureau™ to help consumers adopt healthy behaviors. CS also enables organizations to benchmark their populations with peer groups and measure the efficacy of health management programs. The public can visit mybodyscore.com for more information.
About Shiel Sexton
Founded in 1962, with offices in Indianapolis, IN and Charlotte, NC, Shiel Sexton is a full-service construction management and general contracting firm consistently ranked a Top 400 Contractor by Engineering-News Record. With experience in more than 40 states, Shiel Sexton's work nationally focuses on commercial, healthcare, education, public works and science & technology. For more information, visit shielsexton.com.