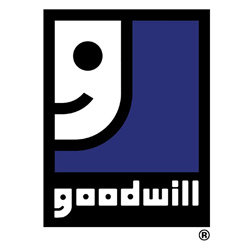 "Goodwill has everything you need to create a unique costume on a budget," said Evette Rios, lifestyle expert, television host and Goodwill spokesperson.
Rockville, MD (PRWEB) October 06, 2015
Funny costumes were deemed the most popular type of costume this year, edging out iconic/classic and minimalist costumes, according to Goodwill's National Halloween Poll. Goodwill polled thousands of Americans by phone and in person to find out what's hot and what's not. The survey led to many surprising findings:

Survey respondents preferred do-it-yourself costumes (51 percent) over packaged costumes (27 percent). The trend shows people are more interested in creating original looks or being creative and unique by blending accessories.
There's a surge in popularity for group, family and couples costumes this year, especially among millennials. Of those planning to wear costumes, 19 percent will look for group, couple or family costumes and 31 percent of millennials plan to participate in those costumes this year.
Goodwill customers like the idea of merging two or more traditional costumes to create unique looks. For example, a zombie-princess, pirate-cat or another merged creation. This reflects the trend toward do-it-yourself, creative and original costume designs. To determine your unique costume creation using your initials, visit Goodwill's Halloween costume generator.
Respondents revealed what not to wear: They will avoid risqué/overly sexy costumes (60 percent) and political costumes (35 percent).
For the second year in a row, respondents deemed zombie, pirate and vampire costumes as the most popular choices.
Goodwill has more than 3,000 stores in the United States and Canada that are full of the items needed to create unique costumes on a budget. Shoppers can take pride in knowing that their purchases help people in their communities. Store revenues help Goodwill agencies fund job training programs and services, such as résumé assistance, career counseling, computer classes, financial education, transportation and many more. These services help people find jobs, earn paychecks and care for their families.
"Goodwill has everything you need to create a unique costume on a budget," said Evette Rios, lifestyle expert, television host and Goodwill spokesperson. "Find pieces at Goodwill to wear again, and then look for the right accessories to put together a unique Halloween look. If you don't find what you're looking for, come back, because Goodwill stores get new items each day."
Goodwill's Halloween website is a one-stop shop, with a costume generator, makeup videos and a locator to find your nearest Goodwill store. Visit http://www.goodwill.org/halloween.
About the National Halloween Poll
ORC International conducted a landline and cell phone survey of 1,012 respondents from September 24 – September 27, 2015. The margin of error was +/- 3.08 percent. Goodwill agencies conducted a separate in-store costume poll of more than 3,000 respondents at Goodwill stores in Washington, California, Nevada, Minnesota, Pennsylvania and Florida from September 23 ¬– October 1, 2015.
About Goodwill Industries International
Goodwill Industries International is a network of 165 community-based agencies in the United States and Canada with a presence in 14 other countries. Goodwill is one of America's top 20 most inspiring companies (Forbes, 2014). Goodwill agencies are innovative and sustainable social enterprises that fund job training programs, employment placement services and other community-based programs by selling donated clothing and household items in more than 3,000 stores and online at shopgoodwill.com®. Local Goodwill agencies also build revenue and create jobs by contracting with businesses and government to provide a wide range of commercial services, including packaging and assembly, food services preparation, and document imaging and shredding. In 2014, more than 426,000 people in the United States and Canada used Goodwill's intensive one-on-one career services to prepare for employment. In addition, more than 24 million people used computers and mobile devices to access Goodwill education, training, mentoring and online learning services to strengthen their skills.
To learn more, visit goodwill.org. To find a Goodwill location near you, use the online locator at Goodwill.org, use the Goodwill Locator app at goodwill.org/apps, or call (800) GOODWILL. Follow us on Twitter: @GoodwillIntl and @GoodwillCapHill, and find us on Facebook: GoodwillIntl.
Contact:
Charlene Sarmiento
Public Relations Program Manager
Goodwill Industries International
(240) 333-5590
charlene(dot)sarmiento(at)goodwill(dot)org