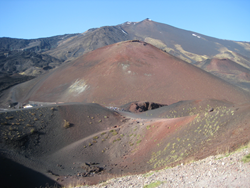 "The island mentality of Sardinia and Corsica is reflected in their wine, food and culture."
New Haven, Conn. (PRWEB) October 20, 2015
Wine Lovers Tours announces two unique wine tours to Sardinia and Corsica in 2016 to experience first hand what sets these islands apart.
Much like Sicily, they consider themselves first Sicilian, Sardinian or Corsican, then Italian or French respectively.
The Sardinia wine tour starts May 8 with 3 nights in the southern part of the island and 3 nights in the north.
The Corsica wine tour starts October 5, also exploring both the southern and northern parts of the island over the course of 6 nights.
Both wine tours are designed to showcase the finest wine areas as well as their cuisine and culture.
Participants will have the opportunity to piggyback with 2 other Wine Lovers Tours to either Campania or Provence and the Rhone.
Vin Marottoli, President of Wine Lovers Tours, has crafted these wine tours for people who don't normally like group tours. "We try to create an atmosphere of a family or group of friends traveling together," said Marottoli.
Each tour typically has over 80% repeat travelers and the 'secret' is well organized unique visits that combine wine, food and culture at an all-inclusive cost.
For more information about the 2016 wine tours offered by Wine Lovers Tours, visit http://www.wineloverstours.com
About Wine Lovers Tours
Vin Marottoli of Wine Lovers Tours has over 30 years' experience organizing and leading wine tours to the world's most popular wine destinations. Vin has a Ph.D. in French and is fluent in French, Spanish and Italian.