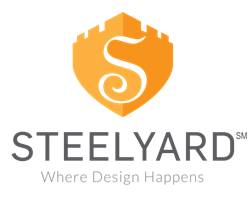 The two companies are integrating technology and sharing data at key points in the specification and purchase process to make product ordering more efficient for both buyers and sellers.
TAMPA BAY, Fla. (PRWEB) October 06, 2015
Steelyard (formerly TODL) and RepZio today announced a technology and business workflow partnership to provide an end-to-end professional commerce solution for the estimated $68 billion interior design industry. The partnership combines Steelyard's strengths in design-industry product research, specification, and project efficiency with RepZio's expertise in product presentation and order automation. The two companies are integrating technology and sharing data at key points in the specification and purchase process to make product ordering more efficient for both buyers and sellers.
"Integrating the Steelyard platform with the RepZio order automation app connects the flow of commerce from initial design inspiration and project management all the way through to product order processing," said Richard Hoffmann, COO of Steelyard. "This is a first in the industry and will bring great benefit to professional designers, as well as to the leading brands that supply them with products."
Steelyard has historically served its brand and manufacturer clients by building brand awareness and handling product research activity through the initial weeks and months of design projects. In addition to streamlining the product research and specification process for designers and architects, Steelyard takes the mystery and inefficiencies out of design industry sales cycles for manufacturers who want to build their sales channels in the design industry. RepZio serves its clients by streamlining the process of presenting products and handling sales automation via its patented iPad, iPhone and iTouch sales application. Together, Steelyard and RepZio tie together essential pieces of the commerce process for designers and brands.
"We are thrilled to partner with Steelyard because the combination of Steelyard and RepZio completes the end-to-end process for sellers and buyers," said Alex Fraser, CEO of RepZio. "The professional design market is very competitive and we are now able to offer better resource efficiency and profitability for manufacturers and sales reps, as well as design industry buyers and specifiers."
About Steelyard
Steelyard is an 18-year-old company that is a pioneer in leveraging technology to power design industry commerce. Our online platform connects professional designers with compelling brands — blending inspiration and efficiency to create the commercial and residential design industry's premier online marketplace.
For our professional design members, Steelyard provides a secure and vetted community of leading manufacturers and vendors whose interest is to serve the diverse needs of designers, architects, builders, and facility managers. For our manufacturer brands, Steelyard provides an effective sales channel to reach tens of thousands of professional trade buyers in a diverse and lucrative B2B market that specifies over $68 billion of products in North America annually.
For more information, please visit http://www.SteelyardAccess.com.
About RepZio
RepZio is the developer of the patented, turnkey mobile Sales Rep software that has changed the way products and accessories are sold and items are distributed. The simple-to-use and cost-effective native iOS application offers the ability to sell a product from anywhere and the "connect only when needed" architecture delivers products anywhere, at any time, regardless of a connection to the Internet. Orders can be written offline and processed when an online connection is established, truly freeing the Sales Rep in the field or on the showroom floor.
For more information, please visit http://www.RepZio.com/steelyard