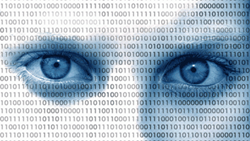 San Francisco, CA (PRWEB) October 06, 2015
What: A Critical Conversation: Cybersecurity in Today's Globally Connected World.
A stellar panel of leaders and experts in cybersecurity will discuss the ethical, social, and legal implications of increasingly sophisticated cyber attacks, and the emerging technologies that might help. Free and open to the public.
When: Wednesday, Oct. 14, 2015, 5:30—7:30 pm
Panel #1—5:30 pm
Ethical, Moral, and Legal Implications of Cyber Attacks

Jon Callas, Chief Technology Officer (CTO) and co-founder of Silent Circle, which provides secure communications for mobile devices and desktop
Jonathan Reiber, former Chief Strategy Officer for Cyber Policy in the Office of the Secretary of Defense
Bob Ackerman, Managing Director and founder of Allegis Capital, which invests in cybersecurity startups
Barmak Meftah, President and CEO of Alienvault, a provider of network security
Panel #2—6:30 pm
Investing in Security: The Industry and Emerging Technologies

Joe Levy, CTO of Sophos, a security software and hardware company
Danny Yadron, Cybersecurity reporter for the Wall Street Journal
Nate Cardozo, attorney at the Electronic Frontier Foundation
Susan Freiwald, Professor at the USF School of Law who specializes in cyberlaw and privacy
Where: University of San Francisco, 2130 Fulton St., Fromm Hall
Sponsor: University of San Francisco College of Arts and Sciences
About USF: The University of San Francisco is located in the heart of one of the world's most vibrant and beautiful cities, and its students are among the most ethnically diverse in the United States. They enjoy small classes, direct access to faculty, and outstanding opportunities in the city itself. USF is the oldest university in San Francisco, established during the Gold Rush, and its Jesuit Catholic mission helps ignite a student's passion for social justice and a desire to "Change the World from Here." For more information, visit http://www.usfca.edu.
Contact: Gary McDonald, USF Media Relations, 415.422.2699, mcdonald(at)usfca(dot)edu.
###