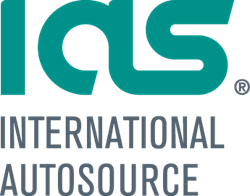 International AutoSource stands behind their commitment to their partners and customers to provide the best possible experience as the preferred transportation resource
Woodbury, New York (PRWEB) October 07, 2015
International AutoSource (IAS) announces a new exclusive partnership with Assurant Capital Group that will allow customers to lease direct, ensuring the highest level of customer service at the greatest value. International AutoSource stands behind their commitment to their partners and customers to provide the best possible experience as the preferred transportation resource. Their partnership with Assurant Capital Group will mean there are no third-party providers, extra handling fees, or delays.
The same quality of care will now transcend every manufacturer model, new or used across the United States pre-and-post-relocation. All IAS consultations and client services are provided by in-house industry experts and guarantee customer satisfaction. Furthermore, all leases include International AutoSource's Repatriation Protection Plan in case an assignment ends earlier than expected. This plan avoids the unnecessary costs associated with open-ended leases.
International AutoSource is steadfast in their commitment to providing operational and customer excellence. Their continued growth is a testament to their accomplishments. IAS proudly stands behind their history and success over the past two decades and thanks all their customers for the awards and testimonials that continue to fuel their passion every day.
About International AutoSource
For over 50 years, International AutoSource has been providing value-added services and benefits for expatriates and the global community on short and long-term assignments. Their programs offer full-service personal transportation solutions for financing, purchasing, leasing and rental without a local credit history. Through outstanding service, value and support IAS strives to make assignments into a foreign country as seamless as possible while saving customers valuable time, money and resources. For more information, please contact International AutoSource Director, James Krulder at 516.496.1810, email at jkrulder(at)intlauto(dot)com or visit their website http://www.intlauto.com.