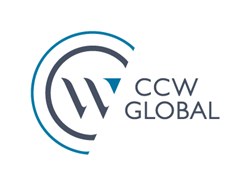 We are thrilled to be working closely with Pinnacle Performance
Hong Kong, China (PRWEB) October 14, 2015
CCW Global Limited and Pinnacle Performance Limited have today announced the formation of a Hong Kong based partnership.
The partnership between the two companies will see Pinnacle become the preferred fitness and athletic performance provider for CCW Global customers, and will enable Pinnacle Performance members to receive quality insurance advice from CCW.
Both Hong Kong Headquartered companies provide bespoke services tailored to customers' specific needs, and are able to offer all-encompassing and holistic solutions to consumers in their respective industries.
Speaking on the announcement Michael Lamb, CEO of CCW Global Ltd, stated "we are thrilled to be working closely with Pinnacle Performance and are extremely excited to be able to recommend this service to our customers. Pinnacle's ethos of member-first training and personalized performance benchmarking mirrors CCW's customer centered approach, and recognizes that one-size-fits-all solutions aren't necessarily the best for consumers."
Mr. Lamb went on to say "with CCW's in-depth health and sports insurance offerings, we feel that we are able to add value to Pinnacle's membership and provide comprehensive solutions to managing the risks that high-performance athletes face during their everyday life."
Adding to this Tom Summers, Director and Head Strength and Conditioning Coach for Pinnacle Performance Ltd, said "this partnership with such a highly respected Hong Kong based insurance provider offering tailored and bespoke solutions for local, expat, and overseas customers combines perfectly with the individual service Pinnacle provides. In a world of saturated fitness and insurance fields, often with considerable fixed term approaches, the relationship between CCW and Pinnacle further highlights the demand for recognized and respected personalized support. Pinnacle are delighted to announce this Hong Kong based partnership."
Hong Kong consumers seeking both Fitness Training and Insurance Services are able to access these on both organization's websites.
About Pinnacle Performance Ltd.
Pinnacle Performance is a leading Hong Kong Gym and athlete training facility. Providing comprehensive fitness services including Power and Strength Conditioning, Fitness Testing, Weight Loss Advice, Injury Prevention and Physiotherapy, Yoga, and Olympic Lifting, Pinnacle Performance Ltd offers a unique take on Fitness and Wellbeing supported by world-class trainers.
Specializing in helping High Level Athletes and Amateur Fitness Enthusiasts, Pinnacle Performance aims to ensure that all members are able to achieve their "Pinnacle Performance."
About CCW Global Ltd
CCW Global is a Hong Kong headquartered bespoke insurance brokerage offering a range of comprehensive risk management solutions to customers throughout the APAC region. With a range of health insurance and sports insurance options specifically designed to meet the needs of athletes and sports-people, CCW is also able to offer extensive personal and commercial insurance options to Hong Kong residents.