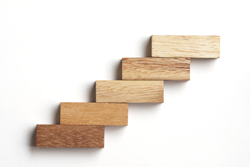 The purpose of the MBA is not just to educate, but to encourage experimentation, innovation and progression.
London, England (PRWEB UK) 6 October 2015
As one of the UK's best regarded educational establishments for marketing and business, London School of Marketing are well positioned to highlight the benefits of enrolling on an online MBA. Their most recent blog post details five of the most significant ways in which completing an MBA can help boost profitability, increase chances of business success, and provide a sound marketing education.
An MBA (Master of Business Administration) is widely recognised as a beneficial course for those already in a business-related career, or who are running a business of their own. It's a well-known, well-regarded qualification, but relatively few people fully understand the full advantages.
"With an online MBA, what the student is receiving is more than just an education in management and business skills," Chrishanthi Ranaweera, lecturer at London School of Marketing comments. "They'll be using practical learning techniques, and discovering how to implement these techniques in their own daily business practices. The purpose of the MBA is not just to educate, but to encourage experimentation, innovation and progression."
According to London School of Marketing, an online MBA is also helpful in terms of developing a business plan, which is integral to the success of any company, regardless of its size or specialism. This is especially useful for those seeking to start a business, or who are already in the early stages of growing their SME. Additionally, the course provides a valuable opportunity to network with others, helping students develop a list of useful contacts for the future.
"Of course," continues Chrishanthi, "some of the most useful contacts throughout the course are the lecturers themselves. All our lecturers are experts in their field and are there to share their knowledge, but also to act as a sounding board. This is invaluable for entrepreneurs wanting to test their business concepts out on others, and may even mean the difference between success and failure in the future."
Additionally, an online MBA is a highly regarded qualification and is recognised throughout the world, which helps boost employability, and provide an invaluable 'plan B' if required. It's a qualification that is well suited to graduates of any discipline; and indeed, many of London School of Marketing's existing MBA students come from science or technology backgrounds, and are studying to gain the skills necessary to move into leadership roles.
To read the blog post in full and find out exactly why London School of Marketing believes an online MBA can benefit entrepreneurs, please click here. Alternatively, if you'd like to discover more details about the MBA qualification itself, simply visit http://www.londonschoolofmarketing.com/academic-courses.