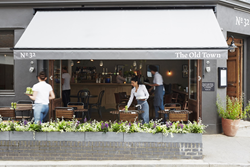 Despite this uncertainty experienced by some in the EIS sector, for others it is business as usual
(PRWEB UK) 8 October 2015
2015's second post-election Finance Bill delivered some substantial changes to the tax-efficient investment market and in particular the £1 billion a year Enterprise Investment Scheme (EIS) market. The proposed changes are due to become law on the date of Royal Assent, although no one knows exact timing. In the meantime, parts of the EIS market have effectively stalled, awaiting not just the legislation, but a clear understanding of what some of the changes will actually mean in practice.
Corporate finance boutique Enterprise Investment Partners (Enterprise) has been conducting a survey of leading IFAs' views about the forthcoming EIS season. A majority of respondents (62%) said they were planning to invest the same amounts or more into EIS offers this season, but a substantial proportion (43%) said they so far had little idea of what offers they would be supporting. Further evidence that the market is currently stalled and unsure what types of offer it will be supporting.
The spirit of EIS is to support companies that need capital to grow and develop, and the legislation changes introduced are to ensure this is adhered to. Some of the proposed rule changes are broadly drafted, potentially allowing HMRC wide interpretation of the rules. However, the proposed change which seems to be causing the most concern is a new rule which will "prevent an EIS company being used to acquire either the shares or assets of an existing business". This is having a major impact on a number of sectors, in particular the pub, bar and restaurant sector.
Some promoters of pub schemes have built their business by raising EIS funds to acquire existing pubs, with the view to re-format, re-brand and/or enhance them. As a result of the new rules preventing the use of EIS funds for buyouts or acquisition, this structure will no longer be eligible under EIS.
There is still some uncertainty surrounding these changes. For example, acquiring a site previously trading as a pub is likely to be allowed, but HMRC are giving no assurance about the detail. For example, how long must the business have been closed down before the site acquisition will qualify?
Despite this uncertainty experienced by some in the EIS sector, for others it is business as usual. One such operator is the Imbiba Partnership, leading developers of new concepts in the Central London bar/restaurant market. The team behind Drake & Morgan, Imbiba have an outstanding track record in EIS investment, having achieved an average of 35% IRR from 10 previous EIS offers, the most recent of which delivered a 5.7 x return to EIS investors.
Imbiba's track record extends beyond their investor returns. Unlike other operators, Imbiba builds new concepts from the ground up. Working with talented and experienced entrepreneurs with exciting concepts, Imbiba provides the property, operations and finance backing to build successful bar/restaurants in London. As a result, after 18 years of experience, they are seen as leading operators in the industry. Furthermore, their business model of building new concepts results in them being unaffected by the EIS changes.
Imbiba will shortly be opening three new long leasehold sites, two of them in prime locations in the City of London. The largest and most prestigious will be a 10,000 sq.ft new bar/restaurant unit just off Moorgate in South Place, on the ground floor and lower ground level of a major new building. The second City opening will be a total refurbishment of a long established site in St Botolph's Churchyard, just round the corner from Liverpool Street station. This will be re-launched as the Victorian Bath House and be reserved for special events and corporate hospitality. A third unit is about to open in the centre of Richmond, taking a run-down pub premises and remodelling it as a stylish all-day bar/restaurant business, in the same mould as the incredibly successful No.32 in Clapham.
So for Imbiba, it's business as usual, as they launch the second Tranche of their Imbiba Leisure EIS Fund, looking to raise up to £20 million, sponsored by Enterprise. For others in the market, they will either need to exit the sector completely, or look at how to replicate the successful structure put in place by Imbiba to respect the EIS rules and provide investors with prompt exits and returns.