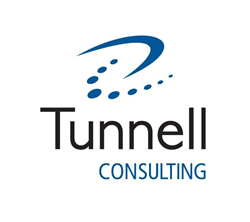 subject matter expertise in multiple areas of biotechnology
King of Prussia, PA (PRWEB) October 07, 2015
Tunnell Consulting, Inc. today announced that Dr. Walter Matzmorr has joined the firm as a Principal in the Operational and Process Improvement practice. He brings to his role more than 28 years' experience in plasma proteins and biopharmaceuticals, process development, manufacturing, and engineering.
"I am delighted that Dr. Matzmorr is joining our team," said Dr. Philippe Cini, Group Vice President and leader of the firm's Operational and Process Improvement practice. "His deep subject matter expertise in multiple areas of biotechnology, including bioprocess engineering, manufacturing, and technology platforms, will help Tunnell continue to provide biopharmaceutical clients with unparalleled services."
Dr. Matzmorr's expertise also includes aseptic processing, filling and lyophilization, good manufacturing practices (GMPs), and process and facility optimization and start-up. In addition, he has extensive international experience in the biopharmaceutical industry and long experience dealing with regulatory agencies in the U.S. and Europe.
Prior to joining Tunnell, Dr. Matzmorr worked as an independent consultant to companies in the U.S., Canada and Germany. Previously, he served as Vice President, Ireland Operations/Vice President Engineering and Process Development for Sangart, where he was responsible for process development, scale up and technology transfer. He has also held a variety of critical operations positions at a number of biotechnology companies, including Auxilium Pharmaceuticals, where he successfully transformed a development site into a GMP biotech manufacturing facility; DSM Biologics, where he designed a new large-scale cell culture facility; and Aventis Behring, where he served as Vice President, Operations and Head of Global Engineering.
He earned a doctorate in Chemical Engineering and a master's degree in Engineering from Technische Universität Dortmund, Dortmund, Germany.
"Tunnell has been providing outstanding services to the life sciences industry for more than 50 years", said Dr. Matzmorr. "I am excited to join the team of distinguished experts at Tunnell and bring my background in biopharmaceutical manufacturing and process development to the firm."
About Tunnell Consulting
Founded in 1962 and serving many of the world's leading life sciences firms and government agencies, Tunnell Consulting, Inc. integrates strategic, technical, process, and organizational skills to design and implement sustainable solutions that exactly meet client needs. With deep industry knowledge, extensive scientific credentials, and superior measurable results, we consistently boost the operating performance of each unique client we serve.