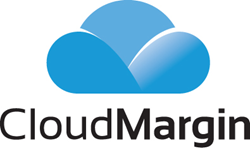 Mr. Wyborn has over 20 years of experience working in a senior role for numerous firms, including 18 years at JPMorgan Chase.
London (PRWEB UK) 8 October 2015
CloudMargin today announced that Karl Wyborn, Ex-JPMorgan Managing Director, will join the company as its new Managing Director, Global Head of Sales. Based in their London headquarters, Karl will oversee all sales related activity for CloudMargin's unique risk and margin management platform aimed specifically at the buy-side.
Mr.Wyborn has over 20 years of experience in the financial services market, working in a senior role for numerous firms involved in the collateral management space including 18 years at JPMorgan Chase, where Karl divided his time between London and Hong Kong as Head of Sales and Relationship Management for Clearing, Custody and Collateral Services.
Andy Davies, CEO and Co-Founder of CloudMargin, said: "We are hugely excited to welcome Karl into the CloudMargin team. He brings with him a wealth of experience and his extensive collateral management background makes him a very valuable addition to the company. Our technologically advanced solution and the increasing demand from our customers had led us to look for an addition to the team who would fit into our ethos of innovation, and it is very fortunate that were able to find someone of Karl's calibre to fulfil this role".
Karl Wyborn, added: "I'm thrilled to be joining CloudMargin. Given the raft of new collateral related regulation about to be implemented, there is a material gap in the market for a cloud based, functionally rich and highly automated collateral management platform, aimed specifically at the buy-side for all of their cleared/non-cleared activity. CloudMargin is perfectly positioned to meet the requirements of these market participants."
# # #
About CloudMargin
CloudMargin is the collateral management technology provider. It meets the growing need for an affordable, understandable and functionally complete alternative to out-dated and overpriced technology, spreadsheets, or manual processes. CloudMargin focuses on the needs and challenges facing firms such as corporate treasurers, insurers, pension funds, banks and asset managers. CloudMargin allows users to avoid the unnecessary and expensive complications of highly bespoke sell-side focused solutions and instead deliver to these firms a cost-effective and understandable web-based platform. With a low-cost "pay as you go" menu-based price structure, CloudMargin allows users to diminish lengthy technology contracts with punitive exit clauses and costly upgrade cycles. The simple yet powerful web-based interface gives total visibility of proprietary and counterparty or CCP positions, while state-of-the art data visualization and reporting puts clients firmly in control of their businesses. Please contact us for your 30-day, risk-free trial.