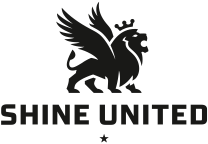 Madison, Wisconsin (PRWEB) October 07, 2015
Shine United is pleased to announce the promotions of three outstanding employees, Audelino Moreno to senior art director, David Byrne to senior media planner/buyer and Corrisa Bielefeldt to senior account executive. Founded in 2001, Shine United is a 40-person full-service advertising, design and digital agency based in Madison, Wisconsin. Shine's portfolio of client work includes Harley-Davidson, Wisconsin Cheese, GORE-TEX® Running Shoes, LaCrosse Footwear and Amazon.com.
Within Shine's creative department, Audelino Moreno has used his true artistic talents to elevate the output for a wide range of clients over the past several years, from Perennial Wood to Florsheim Kids to Wisconsin Cheese. "Audelino is a true creative talent," said John Krull, VP, creative director and partner at Shine. "He is a tremendously gifted artist, and we're excited for his continued contributions to the work — online, offline and everywhere in between."
In Shine's media department, David Byrne has helped bolster the agency's growing digital acumen — alongside traditional media — on behalf of clients like GORE-TEX® Running Shoes, LaCrosse Footwear and Wisconsin Cheese. "David brings enthusiasm, curiosity and insight to everything he touches," said Ginny Stuesser, media director. "Over the past couple of years, he has elevated our expertise by defining trends and best practices in this ever-evolving media landscape.
And in account services, Corrisa Bielefeldt has played an integral role with one of the agency's marquee clients, Wisconsin Cheese. "Since her first day, Corrisa has brought a tremendous work ethic and desire for greatness in every part of her job," said Mike Kriefski, COO/executive creative director and founder of Shine. "She is constantly looking for new ways to make the brands she serves better — from the work we deliver on their behalf to the way that we service them day-to-day."
###
About Shine United
Shine United is a $41 million advertising, design and interactive agency located in Madison, Wisconsin. The privately held company's client roster includes national brands such as Harley-Davidson, Wisconsin Cheese, GORE-TEX® Running Footwear, Amazon.com, Mizuno Running, Kohler Co. and LaCrosse Footwear. Shine is an environment where creativity, brilliance and teamwork are allowed to flourish – part of the reason we were named one of the best places to work by Outside Magazine the past two years. Learn more at ShineUnited.com. Shine On.