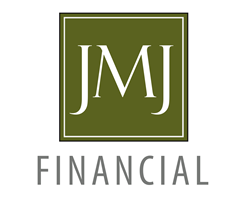 Miami Beach, FL (PRWEB) October 08, 2015
Justin Keener, Founder and Portfolio Manager of JMJ Financial, today announced the firm's sponsorship of the 2015 Aegis Growth Conference; a leading healthcare and technology conference held this week at the Encore at Wynn Hotel in Las Vegas.
"The Aegis Capital Corp. Growth conference connects over a hundred participating companies with a variety of useful resources," said Keener. "We're excited to expand our commitment to support emerging companies at this premier industry conference."
JMJ Financial's innovative small cap funding solutions include QuickLoans, which provide rapid, unsecured capital of up to $500,000 utilizing a two-page promissory note. Capital of up to $2,000,000 or more is also available to emerging life sciences companies through the firm's recently announced JMJ Life Sciences Fund. With no outside investors, the firm has the flexibility to facilitate rapid decisions and deploy funds within a few business days.
Kenner and JMJ Financial have committed to investing $20,000,000 in small cap emerging companies this year. For more information, please visit our website http://www.jmjfn.com.
ABOUT JMJ FINANCIAL
Based in Miami Beach, FL, JMJ Financial is a privately held investment firm that specializes in providing growth and development capital to emerging small cap companies. The firm is founded, managed, and funded by industry pioneer Justin Keener. JMJ is not a broker or finder; the firm invests its own capital into transactions designed to build long term working relationships with a focused group of innovative companies. With over 200 Nasdaq, OTC Markets, NYSE, and OTCBB companies in its portfolio and a long and highly successful track record, JMJ Financial is one of the most active and reliable investors in the space. Please visit http://www.jmjfn.com for more information.
ABOUT AEGIS CAPITAL CORPORATION
Aegis Capital has been in business for the past 30 years and maintains a conflict free service platform catering to the needs of private clients, institutions and corporations. Today, Aegis has become a premiere regional full-service investment banking firm with 23 locations headquartered out of New York City and employees stretching from Florida to Portland. Aegis has clients in all 50 states and overseas. Aegis has been able to bring quality service through its clearing relationships of RBC and Apex and is a member of FINRA and SIPC.