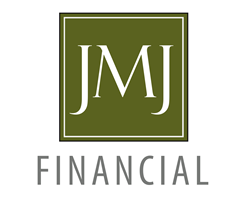 Miami Beach, FL (PRWEB) October 12, 2015
JMJ Financial, the leading small cap investment firm, is pleased to announce the firm's sponsorship of the 136th National Investment Banking Association investment conference, held this week at The Westin New York Grand Central. JMJ Financial is pleased to be selected as a Platinum sponsor of the NIBA investment conferences held throughout the year at various cities in the United States.
"The NIBA conferences are an important venue for private and public companies to gain access to invaluable capital sources, and JMJ Financial is honored to once again support this outstanding industry event," said Justin Keener, Founder and Portfolio Manager of JMJ Financial.
"We are incredibly grateful for the support of Justin Keener and the JMJ team over the years," said Emily Foshee, Executive Director of NIBA. "The NIBA investment community would not attract the caliber of members it has today without the continued support of JMJ Financial and other influential industry leaders."
JMJ Financial's innovative small cap funding solutions include QuickLoans, which provide rapid, unsecured capital of up to $500,000 utilizing a two-page promissory note. Capital of up to $2,000,000 or more is also available to emerging life sciences companies through the firm's recently announced JMJ Life Sciences Fund. With no outside investors, the firm has the flexibility to facilitate rapid decisions and deploy funds within a few business days.
Keener and JMJ Financial have committed to investing $20,000,000 in small cap emerging companies this year. Please visit http://www.jmjfn.com for more information.
ABOUT JMJ FINANCIAL
Based in Miami Beach, FL, JMJ Financial is a privately held investment firm that specializes in providing growth and development capital to emerging small cap companies. The firm is founded, managed, and funded by industry pioneer Justin Keener. JMJ is not a broker or finder; the firm invests its own capital into transactions designed to build long term working relationships with a focused group of innovative companies. With over 200 Nasdaq, OTC Markets, NYSE, and OTCBB companies in its portfolio and a long and highly successful track record, JMJ Financial is one of the most active and reliable investors in the space. Please visit http://www.jmjfn.com for more information.
ABOUT NIBA
Since 1982, The National Investment Banking Association (NIBA) has been a not-for-profit association for national, regional, and independent broker dealers, investment banking firms, investment advisors, and related capital market service providers. Visit http://nibanet.org for more information.