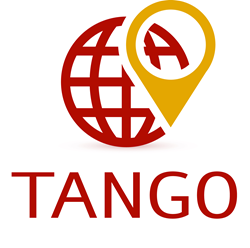 Irving, Texas (PRWEB) October 08, 2015
Tango Analytics today announced that global golf entertainment leader Topgolf International has selected the Intelligent Store Lifecycle Management Solution to help it assess markets, understand the potential of future locations and quickly capitalize on growth opportunities. Topgolf® has 22 locations worldwide with plans to expand to dozens more cities during the next few years.
"When we developed the concept of Intelligent Store Lifecycle Management, we had companies like Topgolf in mind," explains Pranav Tyagi, Tango Analytics' President and CEO. "By turning big data into intelligent decisions, our solution enables Topgolf to develop informed real estate and store development plans and execute against them. And that's just the beginning. While they have started with our Predictive Analytics and Retail GIS solutions, they understand the potential for the entire solution and we look forward to supporting their future plans."
Access to accurate and actionable customer data was a key factor in Topgolf's implementation decision. Tango Analytics' partnership with UberMedia provides Topgolf with information from proprietary mobile data points across the country, which when combined with Tango Analytics' predictive analytics capabilities, helps Topgolf better understand who is coming into the locations and where they have been before and after a visit. Layering in Tango's proprietary customer survey tool fills in any information gaps, enabling Topgolf to visualize a location's real trade area and mitigate cannibalization conflicts arising from new location decisions.
About Tango Analytics
Tango Analytics' cloud-based Software-as-a-Service (SaaS) solution, Intelligent Store Lifecycle Management, brings together customer and location predictive analytics with purpose-built GIS and store development execution to bridge the gap between thinking, knowing and acting. Simply put, it helps some of the world's largest and well-known retailers and restaurant companies see and analyze all the available opportunities, pick the right sites and open them faster. Tango Analytics has worked with over 500 retailers, and brings that knowledge and best practices to Intelligent SLM. Tango's solution is currently used by over 40 large global retail brands in 16 countries. For more information, visit tangoanalytics.com.