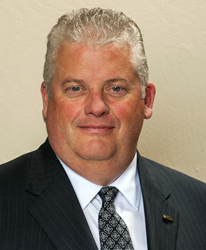 This is a new position within HNTB, and Kevin is the perfect addition to our growing team of infrastructure experts. He brings strong credentials to our firm and will add an enhanced level of sophistication to our ongoing growth plan
DALLAS (PRWEB) October 06, 2015
Kevin Nelson, PE, joined HNTB Corporation as senior vice president and chief growth officer, responsible for exploring potential growth opportunities in new markets and services and developing the plan to optimize these opportunities across all five of HNTB's geographic divisions.
"This is a new position within HNTB, and Kevin is the perfect addition to our growing team of infrastructure experts. He brings strong credentials to our firm and will add an enhanced level of sophistication to our ongoing growth plan," said Rob Slimp, PE, HNTB CEO. "Kevin will work closely with clients to help uncover what's important to them and to help them do more with less in this difficult funding environment."
Nelson brings more than 30 years of experience in leading sales programs, developing new markets and providing financial management of consulting businesses. He is based in Dallas.
Before joining HNTB, Nelson served as the vice president for strategic initiatives for another infrastructure firm. He specializes in managing billion-dollar complex infrastructure programs and has managed multi-office regions of up to 1,100 people. He has worked closely with Los Angeles County Metropolitan Transportation Authority, Texas Department of Transportation, Chicago Transit Authority, Central Puget Sound Regional Transit Authority and other top transportation agencies.
Nelson earned a Bachelor of Science in civil engineering from the University of California, Davis. He is a registered engineer in 10 states and a past chairman of the board of directors for American Council of Engineering Companies Texas.
About HNTB
HNTB Corporation is an employee-owned infrastructure firm serving public and private owners and contractors. With more than a century of service in the United States, HNTB understands the life cycle of infrastructure and addresses clients' most complex technical, financial and operational challenges. Professionals nationwide deliver a full range of infrastructure-related services, including award-winning planning, design, program management and construction management. For more information, visit http://www.hntb.com.