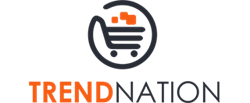 Our company has a decade of experience working with marketplaces, and we realized that not all brands are familiar with the amount of management required to fully optimize the opportunity that marketplaces offer.
Las Vegas, NV (PRWEB) October 07, 2015
As the holiday season nears and retailers continue preparing for the holiday rush, Trend Nation celebrates its third year on the Inc. 5000 list of the fastest growing private companies in America, as well as the success of its Managed Marketplace Accounts (MMA) program. Through the program, the company partners with brands and distributors to increase sales and distribution through leading online marketplaces such as Amazon, eBay, and Walmart.com, while maintaining control of brand image and third-party seller activity.
"Our company has a decade of experience working with marketplaces, and we realized that not all brands are familiar with the amount of management required to fully optimize the opportunity that marketplaces offer," said Brad Howard, President and Founder, Trend Nation, LLC.
This year retail sales for the holidays are expected to increase by 5.6%, while online retail sales in particular will grow 13.9% to more than $79 billion, as reported by eMarketer. As an online marketplace leader, Amazon reported a profit of $214 million on sales of $29.3 billion for 2015 Q4. This translates into a huge opportunity for brands and sellers who are trying to expand their sales and reach more consumers. In Q2 of 2015 alone, 45% of units sold on Amazon were by marketplace third-party sellers. As an expert third-party marketplace outsource partner, Trend Nation offers viable options and increased opportunity for sellers to enter online marketplaces or optimize brand presence on marketplaces like Amazon. The company provides industry-specific resources and expertise to develop and execute marketplace strategies to help brands capitalize on the growing online market.
"The MMA Program offers a variety of add-value services to brands where traditional third-party sellers fall short," says Reba Rocket, MMA Business Development Manager, Trend Nation, LLC. "Those services would be profoundly cost-prohibitive for most brands to provide on their own, where Trend Nation is able to present them (currently) without fees."
When Trend Nation partners with brands through its MMA program, those brands receive value-added services that address marketplace issues and needs, and further expand the brands' online presence. The services include: content creation, search optimization, policy communication, third-party seller regulation, MAP monitoring, data-collection, reporting, and access to international markets, such as Amazon UK and Amazon Canada. In addition, the MMA program offers TrendVoice, an exclusive review-building program, made up of trusted Amazon-users who provide helpful and unbiased reviews for newly-launched products to develop product credibility, increase search rank of listings, and receive valuable customer feedback. The MMA program is currently working with over 20 brand partners including Fox Head, 2XU, and Hickies.
"Since Trend Nation became our Managed Marketplace Account partner, we have seen a huge improvement in the control we have over our listings, particularly where our brand image, and third-party seller activity is concerned. We would have been forced to hire an entire team, had we attempted to do in-house what Trend Nation already does as our online marketplace expert," says Fox Head, Leading Brand of Motorcross Apparel and Accessories
The company expects to continue partnering with brands to help establish and grow their online presence on major marketplaces. As more and more consumers start shopping online, Amazon and other third-party marketplaces remain dominant in the online retail market. It is time for brands and sellers to launch or optimize their products as third-party sellers on these online marketplaces in order to reach a broader audience and increase sales significantly. Trend Nation wants to be a part of the change and help streamline the process for sellers.
Trend Nation, LLC is an e-commerce retailer and online marketplace partner. The company has over 500 brand partnerships and over 250,000 SKUs under management. With over 2 million completed transactions to date and 1,182% growth since 2010, Trend Nation has earned itself a spot on the Inc. 5000 list for three straight rows. "Trend Nation is exactly the kind of company the Inc. 500 was designed to honor, "said Eric Schurenberg, Editor-in-Chief of Inc. Magazine. Trend Nation works closely with Amazon, eBay, and Walmart.com (one of a few selected sellers). In addition to the marketplaces, Trend Nation also operates seven niche e-commerce sites and manages three private label brands: LISH, Silver Lilly, and Ross Michaels.
If you would like more information about this topic, please contact Annie Huynh at 702.435.0513 or email at annie(at)trendnation(dot)com.