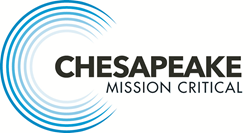 Providing IT , power and cooling asset management with one platform is a powerful resource for those looking to optimize their whitespace.
St. Louis, MO (PRWEB) October 07, 2015
No Limits Software is pleased to announce the addition of Chesapeake Mission Critical as a value added distributor of their RAMP Data Center Infrastructure Management (DCIM) solution. Chesapeake is dedicated to providing cutting edge solutions to both commercial and government customers in the Mid-Atlantic region. Their products include UPS, precision air conditioners, power distribution, switch gear, TVSS, data center management systems, as well as chillers and pump packages.
No Limits Software provides one of the industry's most comprehensive software solutions for managing assets, power, cooling, and energy efficiency in data centers. "Our RaMP DCIM solution can manage the data center from virtual servers to IT equipment (servers, storage, network) to the facilities infrastructure (power and cooling infrastructure)" said Dave Cole, president of No Limits Software. He added, "We are very pleased to have Chesapeake Mission Critical supporting us with their commercial and government customers."
"Clients are impressed when presented with the robust capabilities of this DCiM solution " said Mark Lundregan, Chesapeake Mission Critical's Vice-President. He added, "Providing IT , power and cooling asset management with one platform is a powerful resource for those looking to optimize their whitespace".
The RaMP DCIM solution provides the following benefits:

Auto-discovery of detailed device information
Power and environmental monitoring down to the device level
Facilities management of power, cooling, and environmental monitoring
IT management of servers, virtual servers, network, and storage
Software and operating system license management
Lease and service contract maintenance
Asset cost tracking
Automated change control to reduce repair time and increase availability
Web services API for integration with other systems
PUE, DCiE and CADE energy management tracking
Accurate capacity planning data to reduce stranded power and shutdown risks
Device type roll-up views for an easy way to quickly compare device performance
Visual workflow and task management
About Chesapeake Mission Critical
Chesapeake Mission Critical is a solutions provider for Precision Cooling, UPS and Data Center Solutions. With over 15 years of experience in mission critical environments, their team has the technical expertise to provide robust solutions to support their customer's power and cooling needs. Driven by integrity and excellent business principles, they consistently prove their ability to design, sell, and manage the deployment of cutting edge technology. For additional information visit http://www.chesapeakemc.com
About No Limits Software
No Limits Software is a leading provider of data center management solutions, including asset and change management, capacity planning and real-time monitoring. Their RaMP DCIM solution allows you to more effectively manage your data center. RaMP eliminates the need for physical audits, dramatically reduces the time to find and repair equipment, improves system availability and increases data center energy efficiency by providing accurate real-time monitoring. RaMP is scalable from small to enterprise level data centers and all data is fully accessible via published web services API to allow you to easily integrate with your existing data center management platforms. For more information, visit their web site at http://www.nolimitssoftware.com.