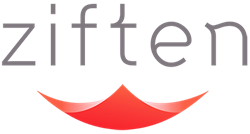 Austin, Texas (PRWEB) October 07, 2015
Ziften today announced it has received certification of its integration with ServiceNow, on both Fuji and Eureka platforms. Certification by ServiceNow signifies that the Ziften Open Visibility™ has successfully completed a set of defined tests focused on integration interoperability, security and performance. The certification also ensures best practices are utilized in the design and implementation of the Ziften integration with ServiceNow.
Ziften's certified integration for ServiceNow combines the power of the ServiceNow platform and ITIL processes with Ziften's Open Visibility™ and intelligence to improve incident management and problem management. Through real-time continuous monitoring of the endpoint, Ziften enables configurable alerts that will automatically create ServiceNow incidents in real-time when alerts are triggered. These incidents identify security, compliance and operational issues to benefit multiple organizational groups.
Examples of incidents that can be created include:

Vulnerable versions of software applications that are running on systems
Applications are having a high number of failures
A security policy violation has occurred
A new process (binary) has been executed in an environment
A critical endpoint agent fails to start or is no longer running
"With the Ziften certified integration for ServiceNow, IT support professionals will receive real-time incidents which reflect Ziften's powerful analytics on the security and health of their endpoints directly in their ServiceNow console," said David Shefter, CTO, Ziften. "The integration offers reduced mean-time-to-repair, improving incident and problem management resolution."
About Ziften
Ziften provides continuous endpoint visibility to the enterprise. Combining real-time user, device and threat behavior monitoring, analytics, and reporting, Ziften takes the complexity, time, and cost out of endpoint detection and response with an easy-to-use solution that deploys in minutes, not days. Security teams throughout the world use Ziften's solution to augment their existing infrastructure and amplify their resources to more easily and automatically pinpoint and respond to threats, vulnerabilities, and abnormalities. Keep your business on point and protect to the end with Ziften at http://www.ziften.com