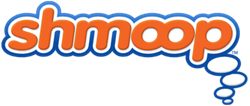 Shmoop Test Prep is intended to engage students, which we've found leads to higher scores.
Mountain View, California (PRWEB) October 13, 2015
Critical thinking is so 2014. This year, it's all about historical thinking.
The College Board recently updated the AP® European History Exam to focus more on "historical thinking skills" and "reduce required content across historical periods to allow teachers greater flexibility to teach topics of their choice in depth." Translation: Students no longer need to know every single thing that ever happened in Europe... or which unhappy marriage led up to it.
Shmoop (http://www.shmoop.com), a digital publisher known for its award-winning Test Prep and certified Online Courses, has followed suit by revising its prep materials to match the new exam. Shmoop will help students hone their historical thinking skills, tackle the broader thematic questions, and understand why Napoleon wore his hair like that.
Shmoop's AP Euro prep includes a diagnostic exam, comprehensive review for each historical period, loads of practice drills with answer explanations, and two full-length practice exams that mimic the look and feel of the exam. And the people at Shmoop don't just talk the talk; they walk the walk. Their products have proven results: Shmoop's AP prep has helped raise scores, increase pass rates, and get students psyched about studying. With all that, there's no reason students and teachers wouldn't want to come Versailles away with Shmoop.
"Shmoop Test Prep is intended to engage students, which we've found leads to higher scores," says Ellen Siminoff, president and CEO of Shmoop. "And as college becomes more competitive, those scores become increasingly important."
Users can subscribe to Shmoop for a low monthly rate, while schools and districts can get hefty discounts by contacting sales(at)shmoop(dot)com. Either way, users get access to Shmoop's virtual classrooms and state-of-the-art analytics, so they can track their own or their students' progress and be sure everyone's ready for test day. Students and teachers alike will be less stressed after prepping with Shmoop, so no one will have to make a mountain out of a Churchill.
About Shmoop
Shmoop offers hundreds of thousands of pages of original content. Their Online Courses, Test Prep, Teaching Guides, Learning Guides, and interactive Study Tools are written by teachers and experts and balance a teen-friendly, approachable style with academically rigorous concepts. Shmoop sees 11 million unique visitors a month across desktop and mobile. The company has won numerous awards from EdTech Digest, Tech & Learning, and the Association of Educational Publishers. Launched in 2008, Shmoop makes the magic happen from a labradoodle-patrolled office in Mountain View, California.
AP is a registered trademark of the College Board, which was not involved in the production of, and does not endorse, this product.