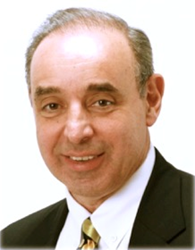 The doctor of the future will give no medicine but will interest the patient in the care of the human frame, in diet, and in the cause and prevention of disease. -Thomas Edison
Woburn, MA (PRWEB) January 21, 2016
Dr. Marc Moramarco, of Moramarco Chiropractic and Scoliosis3DC, is an expert chiropractor with over 29 years of experience. Chiropractic care can help many conditions, including auto accident injuries, back pain, neck pain or whiplash, pinched nerves, shoulder pain, muscle pain, sciatica, scoliosis, slipped disc, spinal instability, carpal tunnel syndrome (CTS), disc herniations or disc problems, fibromyalgia, sports injuries, elbow injury ("tennis elbow"), hamstring injury or pull, hip pain, knee pain and ankle sprains,
Treatment options at Moramarco Chiropractic Office include diversified manipulations, Cox-Flexion Distraction manipulations, "low-force" Activator® adjustments, ultrasound, electrical stimulation, laser therapy, hydromassage, therapeutic exercise, and myofascial release. In addition, Dr. Moramarco provides ALINE insoles, a low-cost alternative to custom orthotics, to improve foot alignment and foot support.
Dr. Moramarco has a special interest in scoliosis treatment, and patients seeking his expertise come to Woburn from international locations for his unique scoliosis-specific back school program and Gensingen scoliosis bracing in-office. He was the first U.S. physician to be certified in the Schroth Method of Germany, an exercise-based conservative method that focuses on life-long scoliosis management.
Patients can learn more at his new and improved chiropractic office website, which was designed for improved user-experience and easier scheduling.