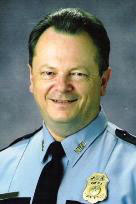 The first step is to understand. Understanding requires being with the people.
San Antonio, Texas (PRWEB) October 15, 2015
Paper Houses Across the Border, Inc. announced that Bob Decker, founder of Paper Houses, will spend 21-days walking with the refugees in Europe. Mr. Decker is financing this trip to evaluate the refugee and economic migrant situation and to assess their needs. Bob will post notes on his blog-site Refugee Journey and invites the world to follow and to comment.
Many Syrian refugees put their lives and the lives of their children at risk. Retired police sergeant Bob Decker knows from experience that the only way to really understand these people and the people of their host countries is to walk with the people.
About Paper Houses Across the Border, Inc.
Paper Houses Across the Border, a nonprofit 501(c)(3) provides medical assistance, meals to school children, family assistance and supports shelters and programs to help the impoverished families in the colonias of Mexico.
About Bob Decker
In 2001, Bob Decker was a police sergeant in Houston, Texas when he managed witnessed the poverty and needs of the working poor in Mexico's colonias. With the help of the police union, Bob founded a charity, Paper Houses Across the Border, and continues to help children in need of surgery and cancer treatments; the elderly in need of shelter; families in need of basic necessities; and children with special needs.