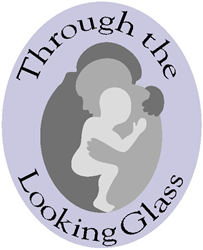 It is so hard to simply sum up how a disabled parent has changed me in only three pages. It has completely changed my life in so many more ways than anyone can imagine.
Berkeley, CA (PRWEB) October 07, 2015
The National Center for Parents with Disabilities and their Families at Through the Looking Glass announced the sixteen winners of its 2015 College Scholarships for Students of Parents with Disabilities. Over 400 students from across the U.S. applied for these scholarships. Scholarship winners include those whose mother or father has a disability as well as those families in which both parents have disabilities.
Each award is a $1,000 college scholarship for an outstanding high school senior or college student who has at least one parent with a disability. Selection criteria included academic performance, community service, letters of recommendation and an essay describing the experience of growing up with a parent with a disability. Students applying for these scholarships included those with parents who were quadriplegic, blind, deaf, amputees, as well as parents with spinal cord injury, cancer, multiple sclerosis, diabetes, mental illness, ALS, HIV/AIDS, traumatic brain injury, muscular dystrophy or intellectual disability. As one of several projects of the National Center, these scholarships are primarily funded through the National Institute on Disability, Independent Living and Rehabilitation Research (NIDILRR) (Grant #90DP0014). NIDLIRR is a Center within the Administration for Community Living, U.S. Department of Health and Human Services.
Scholarships have been awarded to the following students: Annika Ariel (hometown: Santa Rosa, CA; attending Amherst College); Miriah Burns (S. Yarmouth, MA; University of North Carolina School of the Arts); Kerry DeBruce (Far Rockaway, NY; University at Albany SUNY); Raychelle King (Lakewood, OH; Ursuline College); Amelia Kirkhorn (Eau Claire, WI; University of Minnesota, Twin Cities); Jazmin Luperena (Brooklyn, NY; Hunter College); Sean McCartney (Youngstown, OH; Youngstown State University); Anastasia Monoyos (Commack, NY; Sacred Heart University); Krista Morgan (Venice, FL: New York University); Robert Newman (Juneau, AK; Boston Conservatory); Breana Ramsey (Kenner, LA; Louisiana State University); Nidirah Stephens (San Bernardino, CA; UCLA); Naomi Tsai (Portland, OR: Colorado College); Caroline Twining (Sherborn, MA; Clark University); Addison Vergara (Greeley, CO; Carroll College); and Allison Wendlberger (San Mateo, CA; University of California, Merced). The complete winning essays can be found on our website: http://www.lookingglass.org.
In their essays, the winning students describe the routine, remarkable and sometimes difficult stories of parents with disabilities and their children. Despite the wide variation in parental disability and other demographic features among scholarship applicants, several consistent themes emerged that have been documented over the years by Through the Looking Glass in national research studies: the normalcy of growing up with a parent with a disability, and the resilience and strength of these families despite social and financial obstacles.
There are almost no scholarships for the hundreds of thousands of students who have parents with significant disabilities or medical conditions. These awards not only recognize the diversity and contributions of these families, but their financial need. U.S. families with a disabled parent are twice as likely to be below the poverty level than are families with non-disabled parents. In addition, standard college financial aid applications do not typically weigh the considerable medical or specialized equipment expenses that many parents with disabilities incur. These expenses can substantially reduce the family income by tens of thousands of dollars each year. Most of the hundreds of essays submitted for these scholarships underscore the need for increased resources and accommodations for parents with disabilities and their families throughout the U.S. Despite some progress, parents with disabilities and their families remain largely invisible in the larger society and are often left to fend for themselves with inadequate and inaccessible resources. For many families, their best and only resources are the family members themselves.
A new round of scholarship applications will be announced on Through the Looking Glass' website http://www.lookingglass.org in January 2016. Also, anyone wishing to contribute to this Scholarship Fund may make a donation on our website or mail to "Through the Looking Glass," and indicate that this is for the Scholarship Fund. Mail to: Through the Looking Glass, 3075 Adeline Street #120, Berkeley, CA 94703 or call (800) 644-2666.
About Through the Looking Glass
Founded in 1982, Through the Looking Glass (TLG) is a nationally recognized center that has pioneered research, training, and services for families in which a child, parent or grandparent has a disability. In 1998, TLG was funded by NIDRR as the first National Center for Parents with Disabilities and their Families. In October 2011, TLG was awarded a five year grant by NIDRR to continue our national work with parents with disabilities and their families. Under this funding, TLG is conducting several national research projects that increase the knowledge about children and parents with disabilities and their families as well as provide critically needed data to inform local, regional, and national policies. The National Center continues TLG's overall mission of empowering parents and potential parents with disabilities by disseminating disability-appropriate information regarding parenting to parents, disability advocates, and legal, medical, intervention and social services providers. The Center's overall goal is to increase information and support more disability-appropriate resources for parents with disabilities and their children throughout the U.S. TLG is one of seven partner disability organizations that created the Ed Roberts Campus (http://www.edrobertscampus.org) a national and international model dedicated to disability rights and universal access.
Through the Looking Glass
3075 Adeline Street, Suite 120
Berkeley, CA 94703
(800) 644-2666
http://www.lookingglass.org