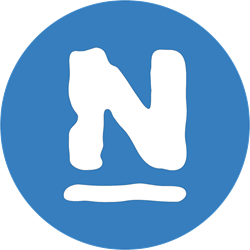 We are raising the bar for IT monitoring tools.
St. Paul, Minn. (PRWEB) October 08, 2015
Nagios Enterprises, LLC is pleased to announce the successful release of Nagios XI 5, a product jam-packed with features and benefits that help users save money and time and stay organized.
"Nagios XI 5 is truly a communal product," says Scott Wilkerson, chief technical officer and product development manager at Nagios. "We listened to our user's feedback and experience and used their comments to create the superior Nagios XI 5. We are raising the bar for IT monitoring tools."
The tool delivers features and benefits unique to the Nagios Software Suite, including:

Time-saving tools: Built-in templates and updated smart wizards create an efficient and effective user experience. Faster reporting and actions running in an inline window help cut down on load times.
Better User Experience: Find what you need quickly and easily with a robust, subject-oriented, auto-suggest quick search tool. The intuitive user interface makes XI 5 easy to navigate and allows you to edit your personal interface to your specifications. The in-line help and updated training videos make transitioning to this new tool a breeze.
High Efficiency: Organize your response strategy with email prioritization for different notification types. Prioritize alerts and lower response time. Use new user walk-through guides to simplify the onboarding process and shorten the learning curve.
Seamless Integration: Redesigned wizards expedite configuration processes by saving settings in wizard defaults. Nagios XI 5 can import LDAP and AD users from a list and add roles and privileges to each user or to groups.
Increased Scalability: Faster auto-discovery helps you locate applications and processes and detect rogue devices on your network. Auto-discovery handles large infrastructures by using controllable throttling to avoid setting off "alarms".
More information on the benefits and features included in Nagios XI 5 and instructions on how to download the 60-day free trial can be found on the product page: http://www.nagios.com/xi5. If you encounter any issues, have questions or want to discuss a feature you would like to see in a future release of Nagios XI, please share them with our tech team at support.nagios.com.
Nagios XI 5 provides monitoring of all mission-critical infrastructure components including applications, services, operating systems, network protocols, systems metrics, and network infrastructure. Thousands of third-party add-ons provide monitoring for virtually all in-house and external applications, services, and systems.
Nagios is used by over an estimated 100 million users worldwide with enterprise customers that include IBM, Google, NASA, Yahoo, Boeing, The Gap, Verizon, Harmann International, the UAE, the U.S. Government, every branch of the U.S. Military, major universities, and thousands of others.
About Nagios
Nagios Enterprises delivers official products, services, and solutions for and around Nagios®, the industry standard in enterprise-grade IT infrastructure monitoring. With millions of users worldwide, Nagios is the undisputed leader in the IT monitoring space. Nagios solutions are designed to provide system administrators with the tools necessary to efficiently and effectively monitor their entire IT infrastructure and proactively resolve incidents before they affect critical business processes. Nagios Enterprises is the official commercial arm of Nagios and provides value-added services, products and solutions to clients worldwide.
Please visit nagios.com for more information.
Contact:
Nagios Enterprises
1 (888) 624-4671
pr(at)nagios(dot)com
http://www.nagios.com
###