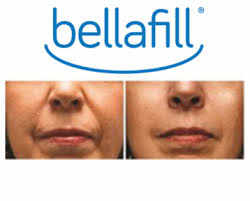 We always strive to deliver the best possible experience to our clients
Summit, NJ (PRWEB) October 08, 2015
Ethos Spa, Skin and Laser Center has officially added Bellafill dermal filler, to the company's range of skin care and beauty services. Bellafill is a long lasting filler that is approved for laugh lines and acne scars.
"We always strive to deliver the best possible experience to our clients," stated Dr. Hardik Soni, MD, the company's medical director and owner. Bellafill is the only dermal filler approved for nasolabial folds(laugh lines) for up to 5 years.
Bellafill is a collagen based dermal filler with polymethylmethacrylate (PMMA) microspheres. These microspheres have been used in medical implants for the last 65 years. The smooth collagen in Bellafill provides immediate volume and lift in the patient. Over time the collagen is reabsorbed in the patient's body and the PMMA microspheres remain to keep the skin smooth and lifted for up to 5 years.
Bellafill is safe and recommended for patients 21 and over. It was approved by the FDA in 2006 to treat laugh lines and was approved in December 2014 to treat acne scars. Acne is the most common skin disorder and there has not been a proven treatment to fill those scars to create smooth skin. Now acne sufferers can treat those areas with Bellafill with little to no downtime after treatment.
To learn more about Bellafill and how it can help smooth laugh lines and acne scarring, visit http://www.MyEthosSpa.com.
About Ethos Spa, Skin and Laser Center: Ethos Spa, Skin and Laser Center is a practice comprised of physicians, physician assistants and skin care specialists. The practice is committed to providing the latest technology and skin care, and delivers services including laser hair removal, skin resurfacing, chemical peels and injectables, such as Botox.
Contact: Donna Albanese, Spa Director
Name: Ethos Spa, Skin and Laser Center
Phone: 908-273-5400
Email: Info(at)MyEthosSpa(dot)com
Web Address: http://www.MyEthosSpa.com
Source: Hardik Soni, MD