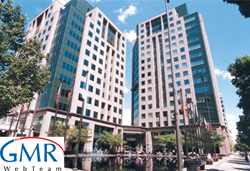 Our hands-on strategic approach, Google Partner status, and traction in the industry gives us the unique ability to grow with companies and become their digital marketing partner
Buffalo, New York (PRWEB) October 12, 2015
GMR Web Team (GMRWT), a leading Orange County digital marketing agency, has brought its full-scale suite of expert marketing services to small and growing businesses into the Western New York area. The newly established location is strategically located in the revitalized-and-growing Buffalo, NY area that is also close in proximity to most major metropolitan areas in the Northeast and Canada.
Headquartered in Orange County, CA, GMRWT has been offering its website development and digital marketing solutions to local, national, and international clients since 2004. The agency boasts over 100 full time employees in specialized teams to offer a unique set of digital marketing services which include: responsive web design, search engine optimization, social media marketing, pay-per-click-advertising, email marketing, reputation development, market research analysis, whiteboard animation videos, and web strategy.
"I saw a significant opportunity in this area with the revitalization and growth in businesses in the Buffalo area and throughout the Northeast, so I moved my family back to Western New York," said Nicole Fronczak, Vice President of Marketing at GMR Web Team and Principal of its East Coast office. Nicole has brought her wealth of hands-on experience, combined with the company's award-winning and internationally recognized marketing expertise back to her hometown to help local and growing businesses achieve their goals.
"We bring the latest technologies and best practices in online marketing, web, and mobile development, keeping our individual client's goals and budget in mind first and foremost," stated Ms. Fronczak. "Our hands-on strategic approach, Google Partner status, and traction in the industry gives us the unique ability to grow with companies and become their digital marketing partner, accomplishing far more for much less than they'd be able to execute on their own internally."
GMR Web Team is pleased to announce its newly established East Coast location and looks forward to serving businesses in the local area that are looking to increase its online presence and return on investment from digital marketing efforts.
Please call (716) 710-7228 or visit https://www.gmrwebteam.com/buffalo-ny-digital-marketing for a free consultation and custom market research analysis of your online market.
About GMR Web Team
GMR Web Team is a nationally-recognized digital marketing agency with headquarters based in Orange County, California and offices in Buffalo, NY and India. The company offers complete digital marketing solutions focused on customized, results-driven strategies for its local, regional and multi-national clients. To learn more, visit GMR Web Team at http://www.gmrwebteam.com.