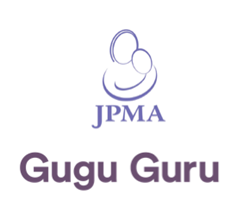 (PRWEB) October 07, 2015
The Juvenile Products Manufacturing Association (JPMA), an association dedicated to promoting the industry and safe use of juvenile products, announces its partnership with Gugu Guru, the first baby registry to offer curated "perfect match" product recommendations for new and expecting parents based on lifestyle, personal style and product preferences.
In a market with thousands of baby products, choosing the best fitting and, most importantly, safest products for a new baby can quickly become overwhelming. An official partnership with the JPMA has upgraded the personalized service even further, by offering objective baby product safety information, guidelines and best practices.
"While Gugu Guru provides a fun and personalized experience for parents, access to product safety information is still a critical consideration when building a baby registry," said Monica Banks, founder of Gugu Guru. "I am thrilled to be partnering with the JPMA – an organization that with its members, is dedicated to meeting and exceeding industry standards on product safety. "
Through education, certification and consumer-facing initiatives like Baby Safety Zone, JPMA and its members have made the safety of families a top priority. JPMA is a non-profit association representing over 200 manufacturers who make 95 percent of the prenatal to preschool products in the US market.
JPMA safety information will be integrated into the Gugu Guru registry experience to further inform the purchasing decisions of new parents in the market. In addition, products that are JPMA Certified will be specifically noted. Safety information will be updated regularly within the Gugu Guru site and the partnership will continue to evolve into the future.
"We are very happy to be partnering with Gugu Guru," said Kelly Mariotti, Executive Director of JPMA. "By working together, we can reach a wider audience, ensuring that our safety messages, guidelines and best practices are being received by those who need them the most."
# # #
About Gugu Guru
Gugu Guru is the first baby registry to combine a personalized shopping experience with consumer reviews and industry expert input to deliver curated "perfect match" product recommendations for expecting and new parents. Moms tell Gugu Guru about their personal style and lifestyle preferences, and the patent-pending algorithm pulls expert-approved product suggestions that best suit each mom's needs for a stylish and functional baby registry. Founded by Monica Banks, a consultant with a focus on the Mom & Baby industry and mother of two, Gugu Guru was built with the belief that creating a baby registry can be easy and fun for mom, while also highly personalized to her lifestyle and personal style.
For more information, visit http://www.guguguru.com
About the Juvenile Products Manufacturers Association
The Juvenile Products Manufacturers Association is a national trade organization of more than 250 companies in the United States, Canada and Mexico. JPMA exists to advance the interests, growth and well-being of North American prenatal to preschool product manufacturers, importers and distributors marketing under their own brands to consumers. It does so through advocacy, public relations, information sharing, product performance certification and business development assistance conducted with appreciation for the needs of parents, children and retailers.
To find out more information about the JPMA certification program, the products certified and a complete listing of JPMA members, please visit http://www.jpma.org
Follow JPMA on Twitter @JPMA and connect with us on Facebook to learn about additional safety tips and JPMA initiatives.