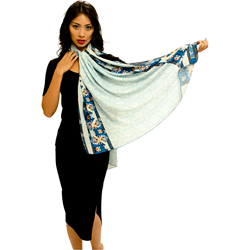 Los Angeles, CA (PRWEB) October 14, 2015
Today fashion platform Jemaé has released an exclusive fashion collection to raise funds for 2014 Noble Peace Prize Winner Malala Yousafzai. Proceeds from the collection, designed by Hollywood costume designer Danielle Launzel and dubbed "#withMalala," will benefit educating girls in the Middle East through the Malala Fund.
"I'm so excited to support Malala and all of her work around the world for women and girls," said designer Danielle Launzel. "Malala is a role model to us all, and I hope that people will purchase this collection knowing that the proceeds are truly being used to change a young girl's life, a young girl's destiny."
#withMalala is a limited edition fashion collection that will only be available while supplies last on Jemae's website. Once the collection sells out, it will never again be made. "I wanted to create a collection that makes a statement," said Launzel. "Using what people wear everyday, especially young women, is a great opportunity to start a conversation about Malala's work to further spread awareness for the cause."
#withMalala is the first collection released through the fashion platform Jemae, a new site that works with the top fashion designers and artists to create limited edition products that benefit humanitarian projects throughout the world. Jemae manufactures all of its collections with the most eco-friendly production methods in the United States, sweatshop-free.
To learn more, please visit Jemae's website.
About Danielle Launzel. Danielle Launzel is a Hollywood costume designer who has worked with all the major networks including ABC, FX, and Disney.
About Jemaé. Jemae is a new fashion platform for designer products that benefit humanity. Twenty five percent of gross sales benefit various humanitarian causes in the United States and around the world. Jemaé's mission is to love, heal, and empower people throughout the earth.