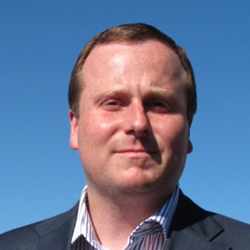 Reston, VA (PRWEB) October 06, 2015
XBOSoft XBOSoft will present a webinar on Thursday, October 15 at 9:00am PT/12:00pm ET on the fundamentals of Defect Prevention. Software development expert, Jan Princen of Grip QA, will join moderator XBOSoft CEO Philip Lew as a guest presenter for How to Reduce Costs and Improve Quality with Defect Prevention.
Problems caused by software defects cost our society billions of dollars per year. Many software development companies dedicate over 50% of their resources to finding and fixing defects in later stages of the development process. Yet when speed to market is the overriding objective, the debate arises over whether to report or address defects in early stages. Defect Prevention (DP) – which identifies and corrects defects throughout a project life cycle – provides enormous benefits, reducing costs and improving quality and productivity.
The webinar will explore how to effectively apply predictive analytics to accurately predict where defects will originate, how to lower QA and development costs by more efficiently utilizing resources, and the most common and fixable root causes for defects. The webinar will also provide a forum for participants to ask in-depth questions about test cases.
"Preventing defects allows software development organizations to focus more resources on increasing user satisfaction," noted webinar presenter Jan Princen.
Jan Princen is the founder of Grip QA (http://grip.qa/), a company that provides software development intelligence, applying sophisticated data analysis to a development process in order to eradicate defects. Prior to starting Grip, Princen held executive positions at ISVs and consulting firms in the U.S. and Europe. He has published several articles and is an acknowledged speaker on software quality improvement.
Join XBOSoft on October 15th at 9am PT /12pm ET by registering your details: http://xbosoft.com/event/successfully-implement-defect-prevention-techniques/
About XBOSoft
XBOSoft is a software testing and QA company. The company's quality process assessments and test methodologies speed products to market and improve clients' software quality and performance throughout the lifecycle. With QA services in web, mobile and desktop applications, XBOSoft offers broad domain experience with extended expertise in healthcare and finance.
Founded in 2006, XBOSoft today has over 100 employees serving both the US and European markets, with offices based in San Francisco, Beijing and Amsterdam. For more visit http://xbosoft.com/