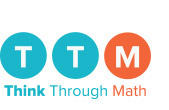 We are so proud of those students who have participated in this endeavor to help wildfire relief.
Pittsburgh, Pennsylvania (PRWEB) October 07, 2015
Think Through Learning, creators of Think Through Math, the award-winning instructional system for grades 3 and above, announced today that students across the U.S. raised more than $1,300 in just 15 days for the American Red Cross Wildfire Relief Fund. During the donation period, students using the Think Through Math system were given the opportunity to convert their hard-earned THINK points into dollars for the fund. Inspired by the students' generosity, Think Through Math matched student donations for a total donation of more than $2,600 to the fund. This donation is part of TTM's charitable giving program, which has raised more than $290,000 for local and national charities since inception.
Think Through Math established the fund to support U.S communities that have been devastated by wildfires that have ravaged the Northwest region. Students across the country completed more than 34 million math problems to contribute to this effort.
"Once again, Think Through Math students have not only risen to the challenges of our rigorous math program, but have opened their hearts by generously donating their hard-earned points to those in need," said Lisa Wise, Manager of Motivation at Think Through Math. "We are so proud of those students who have participated in this endeavor to help wildfire relief, but also the thousands of students who have embraced the charitable giving program throughout the years and turned their hard work into an act of giving and kindness."
TTM's charity points program provides students with the opportunity to convert the points they earn by completing math lessons within and outside of their classrooms into dollars that they can donate to a charity. Students can choose to donate their points to featured charities across the U.S, including Big Brothers Big Sisters, The Boys and Girls Clubs of America, St. Jude Children's Research Hospital, World Wildlife Fund, No Kid Hungry, The Wounded Warrior Project and PACER's National Bullying Prevention Center, Donor's Choose and The Juvenile Diabetes Foundation. As illustrated by the wildfire relief drive, the TTM charitable giving program also organizes special fundraisers sparked by natural disasters or other local challenges.
With nearly three million students in more than 170,000 classrooms using Think Through Math, TTM is the fastest growing supplemental math program in the U.S. because of its proven performance. TTM provides rigorous, adaptive lessons built upon each state's learning standards. TTM also has the unique feature of live, online math teachers who tutor struggling TTM students in real-time at the point when they need help, millions of times a year. In addition, TTM's unique, customized motivation increases engagement and builds self-esteem so students increase their time on task. Exceptional instruction, live tutoring and fun motivation work together in this unique system to foster deep conceptual understanding and sustainable gains in math learning. Think Through Math has received numerous awards since its introduction and is expanding rapidly across the US.
For more information visit http://www.thinkthroughmath.com.
About Think Through Learning & Think Through Math
Think Through Learning, a leader in edtech innovation, is transforming math education in schools throughout the United States. Its flagship system, Think Through Math, helps struggling students learn, and love math, allows gifted students to excel, and gives teachers the data they need to help students succeed.
Designed for grades 3 and above, Think Through Math is the only software system that integrates state-certified teachers that tutor struggling students live at the optimal time in the learning process in order to improve their math understanding. Think Through Math ignites curiosity about math and helps students learn how to think mathematically. The 2014 and 2012 recipient of the, SIIA CODiE Award for Best Mathematics Instruction Solution Think Through Math is recognized as the fastest-growing supplemental math software. Since its launch in 2012, Think Through Math has become a critical part of the RTI, STEM, and 1-to-1 strategies of state education departments and thousands of districts and schools across the United States.