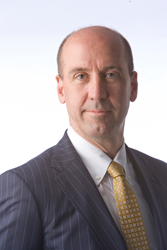 New advances in technology bring forth exciting discoveries every day.
Omaha, NE (PRWEB) October 08, 2015
This week global futurist Jack Uldrich will join former Secretary of Transportation Ray LaHood and New York Times writer Nick Bilton, among others at the University of Nebraska's Big Data Workshop in Omaha, NE.
Uldrich will be a part of the Short Presentations and Roundtable Discussion "Developing a Roadmap – Big Data Success, Vision and Implementation" being held on October 9th.
When it comes to Big Data Uldrich says, "Today, we live in a world where 'constant change is the only constant.'" New advances in technology bring forth exciting discoveries every day. But often lost in this new reality is the fact that organizations must unlearn old, obsolete knowledge and old ways of doing business, before they can seize tomorrow's opportunities."
Uldrich is the founder and "chief unlearning officer" of The School of Unlearning, an international leadership, change management, and technology consultancy dedicated to helping businesses, governments, and nonprofit organizations prepare for and profit from periods of profound transformation.
Clients include Fortune 100 companies, venture capital firms, and state and regional governments. He is also a regular contributor on emerging technologies and future trends for a number of publications, including The Wall Street Journal, Leader to Leader, The Futurist, Businessweek, The Scientist, CityBusiness, The Futures Research Quarterly, and TechStation Central.
A renowned global futurist and the author of 11 books, Uldrich's books include the award-winning bestsellers The Next Big Thing Is Really Small: How Nanotechnology Will Change the Future of Your Business; Jump the Curve: 50 Strategies to Help Your Company Stay Ahead of Emerging Technology; and Higher Unlearning: 39 Post-Requisite Lessons for Achieving a Successful Future. His most recent book is Foresight 20/20: A Futurist Explores the Trends Transforming Tomorrow.
Uldrich is a prolific speaker on technology, change management and leadership and has addressed Fortune 100 corporations, venture capital firms, associations, not-for-profit organizations and state and regional governments on five continents.
Following his engagement in Nebraska he will address Construction Management Association of America, Verisae, TechSolve, Morehead State University, among others.
Parties interested in this event or his other upcoming engagements may view more details or contact him on his website.