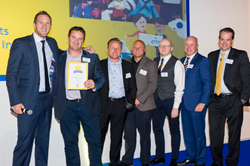 Winning £10,000 means the world to us. It means that we will be able to finish the renovation and have a fantastic day centre which the young adults deserve!
(PRWEB UK) 15 October 2015
With the help of local supporting broker Autonet Insurance, Freespirits Day Centre has won £10,000 following an announcement made by the Aviva Community Fund. In 2012 a community day care centre for young adults with disabilities was forced to close and parents as well as members of the community decided to start Freespirits; a non profit charity.
Since 2012 they have been located at Milton Scout Hut, Stoke-on-Trent, where the scout troop gave them full use during weekdays; although at the end of 2014, the local council agreed to let them take control of the old Abbey Hulton Community Centre. The new building was in desperate need of renovation before Freespirits could consider moving these vulnerable young adults in and with no funding the project wasn't looking promising.
Autonet Insurance, an insurance broker based in Burslem, has supported Freespirits since it was formed in 2012. They have raised a substantial amount of money via fund raising efforts for the charity and after Freespirits got their new building, members of staff from Autonet including Ian Donaldson, Managing Director, volunteered a weekend to empty and clean the building in preparation for the proposed renovation.
Autonet Insurance also entered Freespirits into the Aviva Community Fund for a chance to win £10,000. This money would help to pay for the renovation of their new building so they could move into the premises sooner. Between Autonet and Freespirits, they managed to drum up support for the project via social media as well as contacting a local newspaper, The Sentinel; who featured an article about the work that Freespirits do.
After receiving an overwhelming amount of votes they reached the final of the community fund, Freespirits were then selected by independent judges to win the £10,000 prize. The money has since been spent on giving the building a complete renovation for the young adults including installing new changing rooms with hoist facilities, a sensory room, four new disabled toilets and an IT room much to the staff and young adult's delight.
Here is what Chris Holmes; Chairman of Freespirits Day Centre had to say:
"Winning £10,000 means the world to us. It means that we will be able to finish the renovation and have a fantastic day centre which the young adults deserve! Having a safe environment just for them with features like a sensory room will make their daily lives so much better and I would like to thank Aviva for making all of this possible."
And a few words from Ian Donaldson; Managing Director of Autonet:
"Freespirits Day Centre is a fantastic charity who does amazing work in the local area, and we are delighted that our nomination into the Aviva Community Fund on their behalf paid off for them."