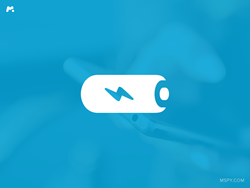 (PRWEB) October 12, 2015
It's autumn now and children are back to school. They spend more time outdoors, but parents still want to be sure that children stay safe. Using monitoring apps has already become a well-established tradition. Yet, only a few such applications give the full range of security opportunities while also treat the battery with care. Even if there is a monitoring app installed, what if the battery is dead and the child's cell is suddenly off? It actually means that the child will be deprived of parents' care and protection until they can get to the nearest recharging point.
Monitoring apps significantly influence the battery life as they need a lot of energy to collect info from the device and send it via the Internet to the monitoring dashboard. In general, this process means that such apps check the device, for example, every minute to find changes and be ready to report. Unlike most, the mSpy has seriously improved its performance to reduce energy consumption significantly. Now mSpy app reacts only to changes applied to a mobile device. It means no more checks every single minute. Say, a teenager is at school or sleeps at night and doesn't use the cell – in this situation mSpy will wait in standby mode and won't drain the battery. Yet, as soon as there are any changes or inputs applied to the mobile device the user will immediately see them on the control dashboard.
Now with the improvements applied mSpy users receive additional 11% of battery charge daily or 10 hours life of battery life (in case of one 1-minute call and one message per hour)*.
These improvements make mSpy not only the most popular and efficient monitoring application, but one of the most battery-friendly on the market.
*According to the test, performed by the mSpy team of experts (iPhone 4, v6.1 with jailbreak & Samsung Duos, Android 4.1.2, rooted, tested).
About mSpy
mSpy specializes in customized and user-friendly mobile & computer monitoring solutions, by utilizing the latest advancements in tracking technology. mSpy goal is to deliver the latest software that suits users familial and corporate needs and brings guaranteed results all at an affordable price.