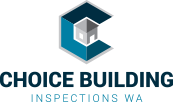 At Choice Building Inspections, we are a recognised leader in building inspections in Perth offering a comprehensive range of services at highly competitive prices.
(PRWEB) October 07, 2015
Everyone dreams of owning a house. Though making an investment in a real estate property is a smart move, before investing in one it is vital to know whether the property or house being purchased is free from faults and other potential problems. Many individuals take the assistance of reputed building inspection companies for ascertaining the exact condition of the real estate property that they are planning to invest in. Considering the importance of top quality building inspections, Choice Building Inspections is about to upgrade their business systems from CentOS 6 to CentOS 7 for a better user experience. CentOS 7 is a stable, predictable, manageable and reproducible platform, which will help the interested individuals in knowing the exact details of the property, whether it is favorable for living or not. CentOS7 is an update made by CentOS in collaboration with upstream source, Red Hat Enterprise Linux. This Linux OS includes various new features like a major update to IPA, the addition of OpenJDK 8, the return of Thunderbird and improved container support.
The various benefits that individuals can get through the company's upgraded systems include improved security, new features, enhanced customer service, increase in productivity and many others. Individuals looking for a reliable building inspection company in Perth can count on the pre purchase inspections and building inspection services provided by the firm. Their services can be availed by the individuals by filling the request quote form boldly advertised on the company's website, ChoiceBuildingInspections.com.au. Industry leader, Choice Building Inspections is well known for providing top notch quality building inspection services to its clients. The services that they provide are planned as per the customers' requirements and available at the industry's best rates. Beside building inspections, the company also has expertise in Pest & Termite Inspections, Dilapidation Surveys, Under Construction Inspections, Special Purpose Inspections and many other services.
Talking more about their building inspection services, one of the representatives of the company stated, "Finding out that sub-standard material has been used after an individual moves in, would mean much stress and spending more money trying to prove that the builder is responsible. The cost to repair any damage can easily exceed thousands of dollars which could have otherwise been avoided. At Choice Building Inspections, we are a recognised leader in building inspections in Perth offering a comprehensive range of services at highly competitive prices."
About Choice Building Inspections
Choice Building Inspections Pty Ltd (CBI) are a professional, reliable and multi-faceted Building Inspection team that leads the field in inspecting practices to bring clients a no hassle, efficient and un-biased experience.
All inspectors have certified police clearance and are dedicated to producing efficient and best value service to their customers.
Choice Building Inspections Pty Ltd offers Building Inspections and Termite Inspections for all residential and commercial structures in Perth and greater Perth areas, Western Australia.
Their inspections are followed by an easy to understand report using visual evidence in the form of digital and infrared images.
Mission statement
Choice Building Inspections provide their customers with the reassurance of making an informed decision. Choice Building Inspections incorporates proven, professional state of the art techniques within the building inspection field.
Choice Building Inspections is a growing network of trained Licensed Inspectors who continuously strive to provide top quality service for their individual clients and customers.
They are an innovative and people-oriented company providing individual opportunity, personal satisfaction and rewarding challenges to all members of the company. They are fast becoming and aim to be the most successful building inspection company in Western Australia.
For more information, visit http://www.choicebuildinginspections.com.au