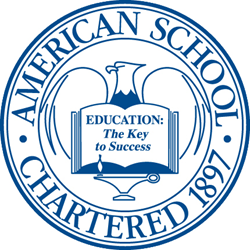 Lansing, IL (PRWEB) November 03, 2015
American School is pleased to once again be an exhibitor at the All Ohio Counselors Conference. This year's event takes place at the Hilton at Easton on November 5 from 8 a.m. to 6 p.m. and November 6 from 8 a.m. to 2 p.m.
"We took a couple years off from attending the AOCC but are happy to be back," American School President Gary R. Masterton said. "Since our last visit, we've greatly enhanced our online courses and services while at the same time maintaning our robust variety of paper-based courses."
Indeed, American School now has online diploma programs and a bevy of online courses. School counselors will enjoy having the ability to select individual online or paper-based courses for their students to complete so that they may graduate on time, while other counselors who are attending the convention to learn about services for troubled youth may enjoy American School's diploma programs which can turn dropouts into graduates.
"The AOCC is literally an All Ohio Counselors Conference, so any type of counselor from the state of Ohio is eligible to attend," Masterton explained. "We have things that can be of use to all of them."
One such thing is a series of ten online world language courses through American School's affiliation with Rosetta Stone. ACT and SAT Prep courses are also available.
For more information about American School, visit http://www.americanschool.org or call 866-260-7221.