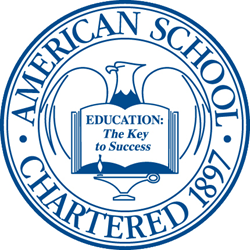 Lansing, IL (PRWEB) November 10, 2015
American School is revving its engines and heading to Indianapolis for the Indiana School Counselor Association Fall Conference. The event runs from November 12-13 at the Indianapolis Marriott East, and when it's over, American School will take the checkered flag on a busy convention year.
"We're happy to close our 2015 convention schedule at the ISCA Fall Conference in Indianapolis," American School President Gary R. Masterton said. "It's a conference we attend every year because of its proximity to our office and the large number of high school counselors who attend, and we know this year's event will be just as successful as previous ones."
American School offers more than 100 accredited online and paper-based courses. Many school counselors use American School's courses for credit recovery or enrichment purposes, but American School offers high school diploma programs as well. One reason so many counselors choose American School is its affordable cost, and another is its triple accreditation. American School is accredited by MSA-CESS, Ai and NCPSA and also is recognized by the state of Illinois as a non-public high school.
The ISCA Conference's hours are November 12 from 8 a.m.-4:30 p.m. and November 13 from 8 a.m.-2 p.m., after which American School will take a break before returning to conventions in early 2016.
"We've had an outstanding year of attending conventions in every corner of the country," Masterton said. "We've attended some new ones and made return trips to ones that had been successful for us in the past. We're already planning our 2016 convention schedule and know it will be even better than this year's."
For more information about American School, visit http://www.americanschool.org or call 866-260-7221.