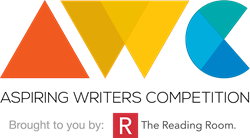 New York, New York (PRWEB) October 12, 2015
The Reading Room announced today that it will launch its third Aspiring Writers Competition on October 21st, 2015. The competition is an opportunity for first-time authors to receive valuable feedback from readers and industry professionals, as well as exposure to some of the world's most avid readers.
Aspiring Writers can submit online the first 500 words of their novel to The Reading Room's Aspiring Writers Competition. The submissions will be read and assessed by an expert panel of judges, who will select a short list of five (5) entries. The five (5) shortlisted submissions will be presented on The Reading Room, where members can read, share, and vote for their favorite entry.
The judging panel includes Catherine Drayton from literary agency InkWell Management; Kirsty Melville, President and Publisher of Andrews McMeel Publishing; and Karla Olson, Director of Patagonia Books and the President of Publishers and Writers of San Diego and Publishers and Writers of Orange County.
Since winning the last competition, author Michelle Weidenbenner has published two children's books, a memoir, and the book that won her the grand prize. "Winning this award was one of the most exciting events in my life," said Weidenbenner.
The first place winner receives a cash prize of $1,000 and the opportunity to discuss their work with the judging panel. In addition, all finalists will receive a voucher for publication on IngramSpark, an online publishing platform that delivers fully integrated print and digital distribution services for independent authors.
Submissions open online at The Reading Room on Wednesday, October 21st. Voting begins on Sunday, November 22nd.
For more information, contact Press(at)TheReadingRoom(dot)com.
For more information about The Reading Room, visit https://www.thereadingroom.com/page/about-us