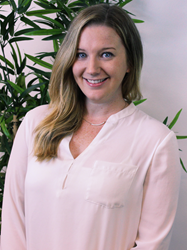 San Jose, CA (PRWEB) October 08, 2015
Kukui Corporation, a developer of marketing software solutions for the automotive repair industry, has appointed Caitlyn Williams Vice President of Client Services. The company has also promoted Kiley Fasano to Director of Marketing and Production and Omar Avalos to Graphic Design and Marketing Coordinator.
As Vice President of Client Services, Williams manages client satisfaction and retention and oversees all client-facing staff to ensure accountability and high quality customer service. Well-versed at client relations, Williams served as the former associate director of client services for nearly two years before her promotion. She started her marketing career at a technical recruiting company, which gave her the foundation to work directly with clients, develop networking and event planning skills, and implement internal marketing campaigns.
In their new roles, Fasano and Avalos will improve Kukui's marketing materials and expand the company's digital presence. Fasano works directly with Kukui's integration, design, production, development and marketing departments to launch new clients' websites onto Kukui's marketing platform and educates clients about strategies for achieving business growth. She also oversees trade show and event planning, social media and public relations.
Fasano joined Kukui in May 2014, as a production manager. She holds a bachelor of arts degree in web design and interactive media from The Art Institute of Colorado.
Avalos, who started his career at Kukui in January 2015 as a client success coordinator, is responsible for developing sales collateral, executive presentations and other marketing materials to promote the company's success platform. He also manages Kukui's social media presence and helps create videos and other visual aids to support the company's communication with clients and prospects.
Before joining Kukui, Avalos worked as an account strategist at a multicultural marketing agency in San Francisco. He holds a degree in multicultural marketing from the University of San Francisco.
"Both Kiley and Omar are already having a tremendous impact on our business and are helping Kukui gain a larger foothold in the automotive repair market," said Kukui CEO Todd Westerlund.
About Kukui
With a rich history in information technology, Kukui provides businesses with a custom website platform and software solution that integrates with each organization's Point of Sale (POS) system. This empowers each of Kukui's clients with quantitative data showing their monetary return on investment, the number of new clients based on their POS system, statistics revealing their customer retention rate, and areas to improve business through the tracking of phone calls, appointment forms, and feedback from customer reviews. The company was ranked 76th on the annual Inc. 500 list of the nation's fastest-growing private companies.
For more information about Kukui, visit http://www.kukui.com