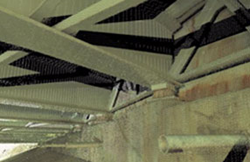 Elyria, Ohio (PRWEB) October 08, 2015
KS Associates, Inc., a civil engineering and surveying firm located in Elyria, Ohio, will be among this year's exhibitors at the annual Ohio Transportation Engineering Conference (OTEC) on Tuesday and Wednesday, October 27-28, 2015. The convention takes place at the Greater Columbus Convention Center in Columbus, Ohio. The event addresses the latest technology and policies affecting the Ohio transportation industry and is expected to bring together more than 3,000 transportation professionals from around the state.
OTEC attendees are encouraged to stop by KS Associates' booth (#434) to discuss civil engineering and surveying trends, and to meet members of KS Associates' Transportation and Survey Groups.
The KS Transportation Group is a professional services team that specializes in planning, design, bidding, construction administration, and construction inspection services for all types of transportation projects. The Group is pre-qualified by the Ohio Department of Transportation (ODOT) to provide services including Complex Roadway Design, Bicycle Facilities and Enhancement Design, Interchange Justification/Modification and Safety Studies, Right of Way Plan Development, Traffic Signal Design, Highway Lighting Design, Environmental Document Preparation, Construction Administration, Bridge Inspection Level II, and Bridge Design Level II — the highest level of bridge design in the state.
The KS Survey Group is comprised of Professional Surveyors and experienced field crew with the training, technology and skill necessary to tackle large, complex transportation projects. Members of the Group will share their experience with KS's latest service offering, 3D laser scanning, and can help attendees determine how laser scanning may be an excellent tool for certain design and construction projects.
About KS Associates, Inc.
KS Associates, Inc. is a civil engineering and land surveying firm founded in 1987. The firm provides planning, design, bidding and construction phase services related to public infrastructure projects in the areas of transportation, potable water, waste water and storm water; site development engineering services for institutional, commercial and residential uses; coastal engineering services; land surveying and mapping services; and 3D laser scanning services. For more information visit: http://www.ksassociates.com.