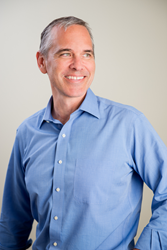 First Associates is proud to contribute to the success of the inaugural PowerSports Finance 2015 conference
San Diego, CA (PRWEB) October 13, 2015
Offering insights into the powersports vehicle financing industry, David Johnson, CEO of First Associates Loan Servicing will be speaking at the first ever PowerSports Finance 2015 conference.
Joining a panel entitled "The Ins and Outs of Repo & Remarketing", Johnson and other industry leaders will draw from experience and provide real-world guidance on how to effectively and efficiently manage vehicle repossessions and remarketing to minimize losses. Among the topics to be discussed will be locating hard-to-find vehicles, understanding powersports condition reports, and maximizing results at online, live and simulcast auctions.
"First Associates is proud to contribute to the success of the inaugural PowerSports Finance 2015 conference" said Johnson. "This important conference is an excellent opportunity for powersports industry leaders to share the latest advancements and best practices of our industry".
David Johnson has 25 years of experience across industries including finance, technology and energy. He also serves as a Principal with Clearpath Advisors and held leadership positions with companies such as Memec, McKinsey & Company and Bain & Company working with Global 500 clients across North America, Europe, Asia, and Africa.
The PowerSports Finance Conference will be held in conjunction with the Auto Finance Summit, October 21-23, 2015 at the Wynn Las Vegas. Both events are presented by Auto Finance News, which is published by Royal Media.
First Associates has 30 years of industry experience in the consumer finance industry and has partnerships with many leading automotive and powersports financing companies. In addition to loan and lease servicing, the company offers support services, such as backup servicing, contract validation, verification calls, and title management.
About Auto Finance News
Auto Finance News is the flagship publication for the auto finance industry, and is the presenter of the Auto Finance Summit. Published since 1996, Auto Finance News is the nation's leading source for news, insights and analysis on automotive lending and leasing. Full of valuable data and exclusive market knowledge, the subscription service, which includes a monthly newsletter and a weekly email Update, guides its subscribers to better performance. For more information, please visit http://www.autofinancenews.net.
About First Associates Loan Servicing
Based in San Diego, First Associates Loan Servicing is the fastest growing third-party loan and lease servicer in the United States. The company offers a wide range of solutions for a variety of asset classes including automotive, powersports, marketplace lending, business, retail purchase finance, consumer, solar, timeshare and student loans. First Associates has experienced management and staff, full SSAE 16 II audit, best-in-class IT infrastructure, as well as strong institutional relationships with commercial and investment banks, finance companies, investment funds and credit unions. First Associates Loan Servicing leads the consumer finance industry in providing customized technology and customer service solutions for its partners. For more information, please visit http://www.1stassociates.com.