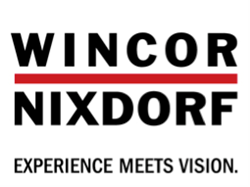 We're looking forward to leading and engaging in the discussion around branch transformation and omni-channel integration at BAI
(PRWEB) October 12, 2015
The premier retail banking conference in the world, BAI Retail Delivery is attended by more than 3,000 financial services professionals from retail banking organizations around the globe, as well as top business solutions providers to these financial institutions.
Wincor Nixdorf will share company updates about its most recent initiatives in omni-channel retailing, branch transformation and security. Wincor Nixdorf US President & CEO Javier López-Bartolomé will also be in attendance and will discuss Wincor's commitment to the US market and its recent first-place ranking in multi-vendor software.
Wincor Nixdorf will also be showcasing a game-changing fully integrated software suite enabling financial institutions to deliver a true secure omni-channel experience to their customers -the ProClassic/Enterprise software suite with ProFlex 4.
"We're looking forward to leading and engaging in the discussion around branch transformation and omni-channel integration at BAI. We're also excited to demo a few new products at our booth," said US President & CEO Javier López-Bartolomé. "Nearly 35,000 ATMs in North America utilize transformation, security or multivendor software components from Wincor Nixdorf, we can't wait to connect with our customers and partners in Las Vegas this year," he added.
For more information or to set up some time to meet with our executives, please contact Anissa Vaast at anissa(dot)vaast(at)wincor-nixdorf(dot)com