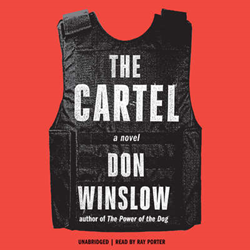 Ashland, Oregon (PRWEB) October 07, 2015
Blackstone Audio is proud to annnounce that twenty-two of its audiobook titles have been nominated by The Society of Voice Arts and Sciences (SOVAS) for the 2015 Voice Arts Awards. The awards, recognizing achievement in voiceover acting and related roles, were established to help raise global awareness of what it takes to succeed in the industry and set the tone for voiceover professionals to follow.
2015 Winners will be announced at The Voice Arts Awards Gala on Sunday, November 15th, at the Pacific Design Center in Hollywood, California. The gala will honor William Shatner with the Voice Arts Icon Award for his lifetime of precedent-setting voice work.
The Blackstone Audio titles nominated for the prestigious 2015 awards include:
Science Fiction Category
Acceptance: A Novel by Jeff VanderMeer
Read by: Carolyn McCormick, Bronson Pinchot, and Xe Sands
Children's Pre-School (Infant to 12) Category
Big Hero 6 by Disney Publishing Worldwide
Read by: MacLeod Andrews
Fiction and Fantasy Category
Euphoria: A Novel by Lily King
Read by: Simon Vance and Xe Sands
Romance Category
The Tempting of Thomas Carrick: A Cynster Novel by Stephanie Laurens
Read by: Matthew Brenher
Audiobook Narration: Fiction, Best Voiceover Category
The Wife: A Novel by Meg Wolitzer
Read by: Dawn Harvey
The Cake Therapist by Judith Fertig
Read by: Tanya Eby
Short Story Anthology Category
A Load of Hooey: A Collection of New Short Humor Fiction by Bob Odenkirk
Read by: Bob Odenkirk, David Cross, Jay Johnston, Jerry Minor, Megan Amram, and Paul F. Tompkins
Business/Education Category
Alibaba's World: How A Remarkable Chinese Company is Changing the Face of Global Business by Porter Erisman
Read by: George Newbern
Origins: Fourteen Billion Years of Cosmic Evolution by Neil deGrasse Tyson and Donald Goldsmith
Read by: Kevin Kenerly
Author Performance Category
Easy Street (the Hard Way): A Memoir by Ron Perlman, with Michael Largo
Read by: Ron Perlman
Biography Category
Fear and Loathing in America: The Brutal Odyssey of an Outlaw Journalist, 1968-1976y Hunter S. Thompson
Edited by: Douglas Brinkley
Forward by: David Halberstam
Read by: Malcolm Hillgartner
Mystery Category
Gun Street Girl: A Detective Sean Duffy Novel by Adrian McKinty
Read by: Gerard Doyle
Classics Category
One Hundred Years of Solitude by Gabriel García Márquez
Translated by: Gregory Rabassa
Read by: John Lee
Metaphysical Category
Peace is Every Step: The Path of Mindfulness in Everyday Life by Thich Nhat Hanh
Edited by Arnold Kotler
Foreword by His Holiness the Dalai Lama
Read by: Edoardo Ballerini
Teens Category
Talon by Julie Kagawa
Read by: Caitlin Davies, MacLeod Andrews, and Chris Patton
Self Help Category
The 22-Day Revolution: The Plant-Based Program That Will Transform Your Body, Reset Your Habits, and Change Your Life by Marco Borges, with Sandra Bark
Foreword by: Beyoncé
Introduction by: Dr. Dean Ornish
Read by: Timothy Andrés Pabon, with foreword read by Beyoncé Knowles-Carter
Inspirational/Faith-based Fiction Category
The Bishop's Wife: A Novel by Mette Ivie Harrison
Read by: Kirsten Potter
Outstanding Production Category
The Cartel: A Novel by Don Winslow
Read by: Ray Porter
Crime & Thriller Category
The Cartel: A Novel by Don Winslow
Read by: Ray Porter
The Good Girl by Mary Kubica
Read by: Lindy Nettleton, Johnny Heller, Tom Taylorson, and Andi Arndt
History Category
The Renaissance: A History of Civilization in Italy from 1304-1576 by Will Durant
Read by: Grover Gardner
Audio Engineering Category
The Tempest by William Shakespeare
Performed by Jennifer Ehle, Adrian Lester and a full cast
Outstanding Casting Category
The Unfinished Life of Addison Stone by Adele Griffin
Performed by a full cast
###
About Blackstone Audio
Founded in 1987, Blackstone Audio is a privately owned company currently employing over 160 full-time staff in Ashland, Oregon. Offering a catalog of over 10,000 audiobook titles with 100+ new titles being added each month, the authors are as varied as the books themselves, including such names as A.A. Milne, Stephanie Laurens, J. R. R. Tolkien, Suzanne Brockman, Ian Fleming, C. S. Lewis, Ayn Rand, Gabriel García Márquez, Chuck Palahniuk, T. C. Boyle, Sherrilyn Kenyon, Karin Slaughter, and many more. Blackstone prides itself on upholding the highest standards for audiobook production in the industry. This effort has garnered us over 325 AudioFile Earphones Awards and 52 Audie Awards, as well as multiple Grammy nominations and wins.
Visit http://www.downpour.com to purchase these Voice Arts Award nominated titles.